Description
Spend an Evening with the Presidio Graduate School
Join the Presidio Graduate School on Wednesday, April 17th, for this month's East Bay Green Drinks!
Founded in 2002, Presidio Graduate School (PGS) is an independent, non-profit, values-driven graduate school offering MBA, MPA, and Dual MBA/MPA degree programs, along with a Professional Development and Continued Education Course Series, all focused in sustainable management. Social justice, environmental responsibility, and systems thinking is integrated into every course.
The world-class faculty academy of 39 full and part-time scholar-practitioners possess subject matter expertise across the full spectrum of sustainable management disciplines. With over 1800 business and public administration alumni at the forefront of the field, PGS is a global hub for sustainability innovation and regenerative impact, helping forge a new definition of the common good at the intersection of for-profit and for-benefit. Learn more about programs, people, and impact at presidio.edu.
East Bay Green Drinks is FREE, but we request that you register in advance. Please drink responsibly and tip your bartenders!
---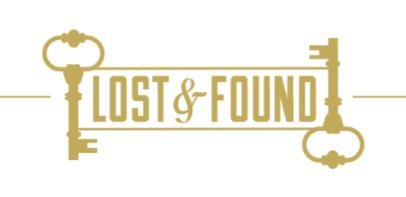 LOST & FOUND is a spacious, sun-filled indoor/outdoor beer garden with a wide selection of local and craft beer and great food. The beer selection ranges from blue-collar pints to local, barrel-aged high gravity brews. The menu is seasonal, inventive, and fresh, and evokes street snacks and satisfying favorites from around the globe. Check out the inventive and collaborative ways Lost & Found is built for sustainability, from their organic garden to their social justice initiatives.

---
East Bay Green Drinks started in 2000 and is a monthly community and networking event for everyone involved in sustainable business, education, environmental and social causes, local and organic food, green architecture, design and construction, media, communications, clean energy, and more.
It's fun, inspiring, informal, and friendly, and it's where we get the most important thing we need to sustain our work and community. It's where we connect.
Click here to subscribe to our mailing list and join us in good community, good work, and good spirits!
---
Interested in Co-Hosting?
East Bay Green Drinks is a free opportunity for environmental organizations to share their work with like-minded professionals. Email us if you are interested in co-hosting an upcoming get-together!