Description
Topic: Cybersecurity for Youth

Speaker: Daniel Hasegawa - Business Development Manager, Chevron Federal Credit Union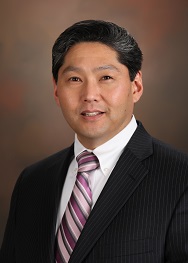 Abstract: As Cybersecurity professionals you teach your co-workers about security and safety when using the internet. But what do you teach your kids? Kids can spend half their time awake on the internet and many even go to school online. 91% of 18-24 year olds are social networking friends with people they don't know well. 90% of teens on social media have witnessed or been victims of bullying and more than half encounter pornography. This presentation is a discussion of many of the threats your children may be exposed to on the internet and some actions that you can take to protect them.
Speaker Bio: Daniel Hasegawa is the Business Development Manager for the Chevron Federal Credit Union. He is responsible for development and implementation of strategies to promote and expand access to the Credit Union's select employee groups (SEGs); as well as teaming with other managers to present the Credit Union's message and products to current and future members. Daniel is an able presenter and began his career as a teacher (1983-1987). He has spent most of his career as a sales manager and trainer for World Savings and then Wachovia Bank (1986-2008). Daniel lives in the East Bay with his wife, Kristi, and has two sons in college. dhasegawa@chevronfcu.org

ISSA Lunch Sponsor: InfoBlox

Infoblox delivers Actionable Network Intelligence to enterprise, government, and service provider customers around the world. We are the industry leader in DNS, DHCP, and IP address management, the category known as DDI. We empower thousands of organizations to control and secure their networks from the core—enabling them to increase efficiency and visibility, improve customer service, and meet compliance requirements.
With Infoblox, organizations can protect against the rising flood of malware and cyberattacks that target networks; overcome complexity by creating a single point of control across traditional data centers as well as public and private cloud deployments; establish a single point of enforcement for security and compliance policies; and deliver actionable insights for making networks more reliable, efficient, and effective.
Meeting Agenda:
11:15 a.m. Registration / Networking

11:30 a.m. Luncheon / Networking

11:45 a.m. Chapter Business Meeting

12:00 noon Keynote Presentation
Please Note: The South Texas ISSA Chapter may record (Video and or Audio and or Photograph) the monthly chapter meetings for 2016. We may record (Video and or Audio and or Photographs ) at this event as we believe it brings great value to our membership. While we are not planning, or anticipating, to record (Video and or Audio) the general audience, we are obligated to inform you that you may be recorded (Video and or Audio and or Photograph) during the course of the event. Therefor as a condition of attendance to the event, we require the following release and consent for use.
Effective as of May 12, 2016 and beyond CONSENT and RELEASE is being granted by the REGISTRANT(RECORDED PARTY) to South Texas ISSA (the RELEASED PARTY) to use Video and or Audio and or Photographic recordings taken during the South Texas ISSA Chapter Meetings. I confirm that the RECORDED PARTY is an adult and is fully authorized to agree to this Consent and Release. In exchange for access to the Chapter Meeting and payment as indicated in the fee structure, the REGISTRANT/RECORDED PARTY hereby grants consent to South Texas ISSA and or its agents (collectively, the RELEASED PARTY) and authorizes the use of any and all Video and or Audio and or Photographic recordings taken of me and any reproduction of them in any form in any media whatsoever and any derivative work based hereon throughout the world, for the use of documentation, publicity, promotion, and advertisement of the RELEASED PARTY events. The REGISTRANT/RECORDED PARTY also consents to the use of his/her own name or any fictitious name which may be employed in connection with the aforesaid Video and or Audio and or Photographic recordings. The REGISTRANT/RECORDED PARTY hereby releases any and all claims for Video and or Audio and or Photographic materials collected at this event for the sole use of documentation, publicity, promotion advertisement of the RELEASED PARTIES events. The REGISTRANT/RECORDED PARTY hereby waives any right that he/she may have to inspect and/or approve the documentation, publicity, promotion and advertisement materials that may be created from them. BY COMPLETING THE REGISTRATION, THE RECORDED PARTY WARRANTS THAT HE/SHE HAS READ THIS CONSENT AND RELEASE PRIOR TO THE COMPLETION OF THE REGISTRATION PROCESS, AND UNDERSTANDS IT, AND FREELY ENTERS INTO THIS CONSENT AND RELEASE.