Description
Topic: "It's Coming from Inside the House" – Developing an Internal Penetration Testing Program
Speaker: Justin Hutchens ("Hutch")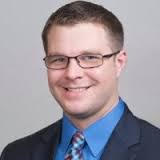 Abstract: For nearly a decade, it has been common practice to perform third-party led penetration tests to evaluate the security posture of one's organization. In many cases, the frequency of these tests do not exceed once or twice annually. However, as cyber-attacks against private industry and public infrastructure become more and more common, many are beginning to ask the question of whether this assessment approach is adequate to address the ongoing persistent threat that most organizations are facing. Drawing off his experience from both a background in consulting, and in developing his own in-house penetration testing program, the speaker will discuss the advantages of having a permanent internal penetration testing function and what capabilities such a team should support.

Speaker Bio: Justin Hutchens ("Hutch") is a cyber security professional with a diverse background and a focused expertise in offensive security assessments to include attack simulations, penetration tests, and red teaming engagements. He has a Master's degree in Information Security and multiple industry certifications to include CISSP, OSCP, GPEN, and GWAPT. He began his career as a network warfare operator in the United States Air Force. Upon leaving the Air Force, he worked for both a startup and a Big-4 consulting firm, leading teams of penetration testers, and has recently moved to an in-house security role to help his current company develop an internal testing program. Hutch has authored multiple publications to include his book "Kali Linux: Network Scanning Cookbook", eLearning training course "Kali Linux – Backtrack Evolved: Assuring Security by Penetration Testing", presentations at information security conferences (ToorCon), and appearances in multiple periodicals (Gizmodo, Hakin9, PenTest Magazine, eForensics Magazine).
ISSA Lunch Sponsor: Full Stack Consulting Group


FullStack Consulting Group is a Houston Based Consulting Group specilaized in two areas:
- Training clients on the Microsoft Stack from Excel, SharePoint, and the rest of Office 365 to Power BI, SQL Server, and Azure
- Developing custom web and mobile applications that streamlines and centralizes your business processes, from audits to equipment management
Contact Derar Deek for more details
Email: ddeek@fscg-us.com
Website: fscg-us.com
Meeting Agenda:
11:15 a.m. Registration / Networking

11:30 a.m. Luncheon / Networking

11:45 a.m. Chapter Business Meeting

12:00 noon Keynote Presentation
Please Note: The South Texas ISSA Chapter may record (Video and or Audio and or Photograph) the monthly chapter meetings for 2016. We may record (Video and or Audio and or Photographs ) at this event as we believe it brings great value to our membership. While we are not planning, or anticipating, to record (Video and or Audio) the general audience, we are obligated to inform you that you may be recorded (Video and or Audio and or Photograph) during the course of the event. Therefor as a condition of attendance to the event, we require the following release and consent for use.
Effective as of May 12, 2016 and beyond CONSENT and RELEASE is being granted by the REGISTRANT(RECORDED PARTY) to South Texas ISSA (the RELEASED PARTY) to use Video and or Audio and or Photographic recordings taken during the South Texas ISSA Chapter Meetings. I confirm that the RECORDED PARTY is an adult and is fully authorized to agree to this Consent and Release. In exchange for access to the Chapter Meeting and payment as indicated in the fee structure, the REGISTRANT/RECORDED PARTY hereby grants consent to South Texas ISSA and or its agents (collectively, the RELEASED PARTY) and authorizes the use of any and all Video and or Audio and or Photographic recordings taken of me and any reproduction of them in any form in any media whatsoever and any derivative work based hereon throughout the world, for the use of documentation, publicity, promotion, and advertisement of the RELEASED PARTY events. The REGISTRANT/RECORDED PARTY also consents to the use of his/her own name or any fictitious name which may be employed in connection with the aforesaid Video and or Audio and or Photographic recordings. The REGISTRANT/RECORDED PARTY hereby releases any and all claims for Video and or Audio and or Photographic materials collected at this event for the sole use of documentation, publicity, promotion advertisement of the RELEASED PARTIES events. The REGISTRANT/RECORDED PARTY hereby waives any right that he/she may have to inspect and/or approve the documentation, publicity, promotion and advertisement materials that may be created from them. BY COMPLETING THE REGISTRATION, THE RECORDED PARTY WARRANTS THAT HE/SHE HAS READ THIS CONSENT AND RELEASE PRIOR TO THE COMPLETION OF THE REGISTRATION PROCESS, AND UNDERSTANDS IT, AND FREELY ENTERS INTO THIS CONSENT AND RELEASE.