Location
Naples Botanical Garden-Kapnick Center-Buehler Auditorium
4820 Bayshore Drive
Naples, FL 34112
Description
Celebrating Our Successes!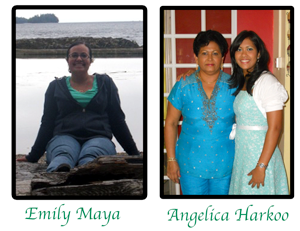 Join us at the April 1 meeting to celebrate our many accomplishments this past year.
Due to your hard work and commitment to raising funds via the House and Garden Tour, Angelica Harkoo and Emily Maya are this year's recipients of our NGC Fellowship Endowment Fund. You will meet them and hear about the research they are conducting at the Kapnick Center at Naples Botanical Garden. (Emily replaces a recipient who was not able to complete the program.) Click here to read Emily's thank you letter.

Find out about the community projects that we are funding through our new NGC Grants Program to make Naples a better and more beautiful place.

Learn about the status of our strategic plan and the many accomplishments of our members this year.

Socialize and spend time with your friends before some depart for the summer and make plans to do something with the ones who are staying.