Apr 30 | DINNER | Self Doubt is Normal, Expected & Nothing's Wrong with You
Description
Business Women of Silicon Valley a sisterhood of Business Friends
Make new friends and talk business

Improve your results and relationships

Boost your confidence and communication know-how
We support all business women no matter your role, profession or industry.
We learn how to partner Business Mode and Friend Mode.
We make networking feel safe, inclusive and productive.
At our Networking Experiences we
use a structured approach to introducing ourselves personally and professionally

explore thought provoking and empowering ways to communicate in business

invest in ourselves and these relationships
TOPIC • How to Handle Self-Doubt; It's Normal, to be Expected & There's Nothing Wrong with You!
Candy will discuss basics about how the brain is wired to default to self-doubt thoughts. So…the great news is that NOTHING IS WRONG WITH YOU. It just means you're human! YES!!!
Then she'll help you to see how to access self-compassion & why it's THE KEY TO working with the self-doubt instinct.
Finally, she'll give you some great questions to use instead of the self-doubt default instinct questions so you can love all over yourself & come away with great take-aways you can start using immediately!
Learn why it's not personal: It's NOT You, It's your brain.

Learn How to Use Compassion to Calm the Self-Doubt Instincts

Questions to Ask Yourself Instead of the Self-Doubt Questions
SPEAKER • Candy Wright Burgoyne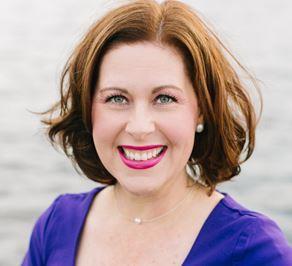 Candy Wright Burgoyne, M.A. is a certified Life & Weight Loss Coach, a certified Relationship and Healing Coach. She specializes in helping women heal the reasons they overeat & lose up to 50 lbs. permanently. Candy is a former public educator, Spanish & ESL teacher, corporate manager, trainer, and fitness instructor. She loves learning, people & her 27 nieces and nephews. She loves to sing mariachi, dance, and help people heal and reach their goals. She is an outgoing introvert. Her favorite person in the world is her hubby, John, whom she married when she was 43 - AND HE WAS WORTH THE WAIT.
AGENDA •
5:30 - 6 pm: Arrive & get settled
6 - 8:30 pm: Dinner & program
FOOD & BEVERAGE •
This event is nicknamed our potluck event. We meet at member's homes or businesses so we offer a potluck dinner. You can either bring a dish to share or contribute $15 towards food purchase on your behalf. Your event registration is an additional fee, $40.

BECOME A BWSV "BUSINESS FRIEND"
We are a membership organization. You're invited to participate in 1 or 2 events before joining.

FOR MORE INFO CONTACT •
Kristy Rogers | 408-288-8484