Description
Get a good story into great shape!
It makes such a big difference to tailor a tale to fit on the narrative arc! In StoryWriting Camp, we show kids the power and joy of writing their own stories. After a thorough overview of the narrative arc, they write a new section each day: Exposition, Conflict, Rising Action, Climax, Resolution, and Falling Action. Then they bind it with beautiful cover artwork.
What masterpieces they write – and with such pride!
We inspire young writers in creative, kinetic ways:
• sensory props from great stories: sounds, tastes, odors, objects, and images
• inspiring excerpts by masterful storytellers
• fun activities that show why certain techniques work
• engaging art projects that connect us to our own characters and stories
While having all that hands-on fun, they'll learn core creative writing skills:
• narrative arc components and pacing
• powerful description techniques
• how to effect mood and tone
• interesting characterization methods
• how to increase and resolve tension
• intriguing metaphors and similes
• emulation of the masters
• the power of our own voices
"What a wonderful time my kids have at LitWits! And I love reading their work, so creative and funny. They are very proud of what they accomplish in class and read it aloud to all at the dinner table that night. Whenever I have those times of doubt, like, what the heck am I doing with the kids? are they learning anything? was homeschooling the right decision? LitWits is one of the experiences that bursts into my head like a ray of light, reminding me of the absolute, unrivaled value of this school year."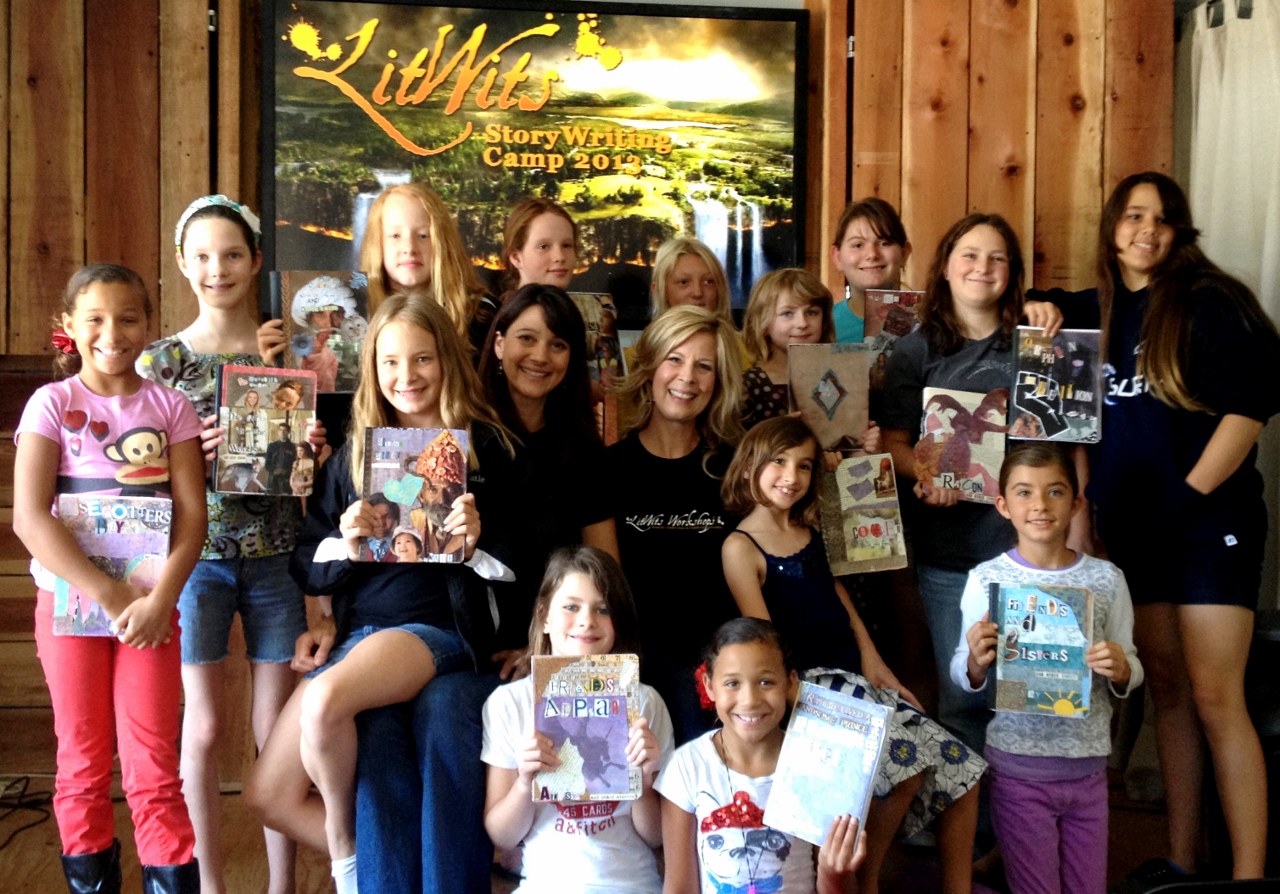 Instructors: Becky and Jenny, sisters and LitWits founders. Becky is a literature-based homeschool teacher and a journalism major who spent four years as a staff writer for The Register Pajaronian. Jenny has a BA in English literature and an MFA in creative nonfiction and poetry writing. She's been a K-6 teacher and a K-12 language arts tutor, and her scholarship, essays, and poems have appeared in several journals. Both Becky and Jenny are currently writing creative biographies of two fascinating Bay Area women of history.
Hours: 9am - 12pm, Monday through Friday
Ages: 8 and up. Our activities are geared to accommodate a range of ages simultaneously.
Cost: The camp cost is $295, which includes all supplies; children bring their own no-nuts snack. There's a $20 discount for each sibling. (If you'd like to be billed via PayPal 30 days prior, enter promo code BILLME.) LitWits Workshops is an approved vendor for Ocean Grove Charter School and Inspire Charter Schools. Charter parents, please enter promo code CHARTER to register, then request a purchase order.
Cancellation Policy: If you cancel at least 30 days before the event, you can choose a refund or makeup; within 30 days, you'll get a makeup. (Use promo code MAKEUP to re-register, and please remind us, in the Notes field, which event you missed.) There are no refunds or makeups for no-shows. We hope that makes sense and seems fair!