Description
How Content Marketing Works:
Demystifying Integrated Web Marketing Strategy

Do you have a proven method for bringing potential customers to your business? To turn visitors to your website into paying clients? Does all the talk about content marketing, social media, and social selling leave you confused and stressed?
Be befuddled and stressed no more! In this seminar, learn:
• How to create an effective means for bringing people in your target audience to your website
• What to do with them when they get there so you can inform and/or persuade, as well as engage them in participatory content creation, and…
• Bring them closer to the "buy now" end of your sales funnel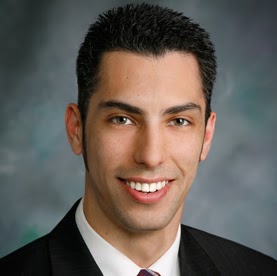 Presenter: Digital Business Strategist Ray Sidney-Smith is President of W3 Consulting, a digital strategy training company. He is also the author of SoLoMo Success: Social Media, Local and Mobile Small Business Marketing Explained.
Thursday, April 23, 2015
6:00 – 8:30 p.m.
The George Washington University Virginia Science & Technology Campus
20101 Academic Way, Exploration Hall, Room 101
Ashburn, VA 20147
REGISTER above.
Fee: $25 for online registration; $30 at the door
Registration questions: 703.430.7222
Loudoun SBDC Refund Policy: There are no refunds unless the Loudoun SBDC cancels a seminar. In that case, Loudoun SBDC will refund all payments for the cancelled seminar.
Organizer of APR 23 - How Content Marketing Works: Demystifying Integrated Web Marketing Strategy