Apr 15 | Manage Your Inner Critic, Be More Confident | a connecting event

Friday, April 15, 2016 from 11:15 AM to 1:45 PM (PDT)
Event Details
a Personable Business® connecting event   
boost your confidence as a business woman • 
through a partnership mindset, develop better relationships • 
experience supportive female business friendships • 
TOPIC: How to Manage Your Inner Critic so you can be More Confident • 
In order for us to feel and do our best, we need support. Self-support that begins internally with what we think and say in the privacy of our own minds. Karen Mathews Radau will explain how those mental perceptions and stories hold us back. She'll also present strategies for managing the inner critical voice to become internally aligned and confident.
You will learn how to
Build an awareness of self talk

Identify self-defeating thought patterns

Quiet your inner critical voice and gain more confidence
SPEAKER: Karen Mathews Radau, CEO and Sr. Consultant Small Business HR Services®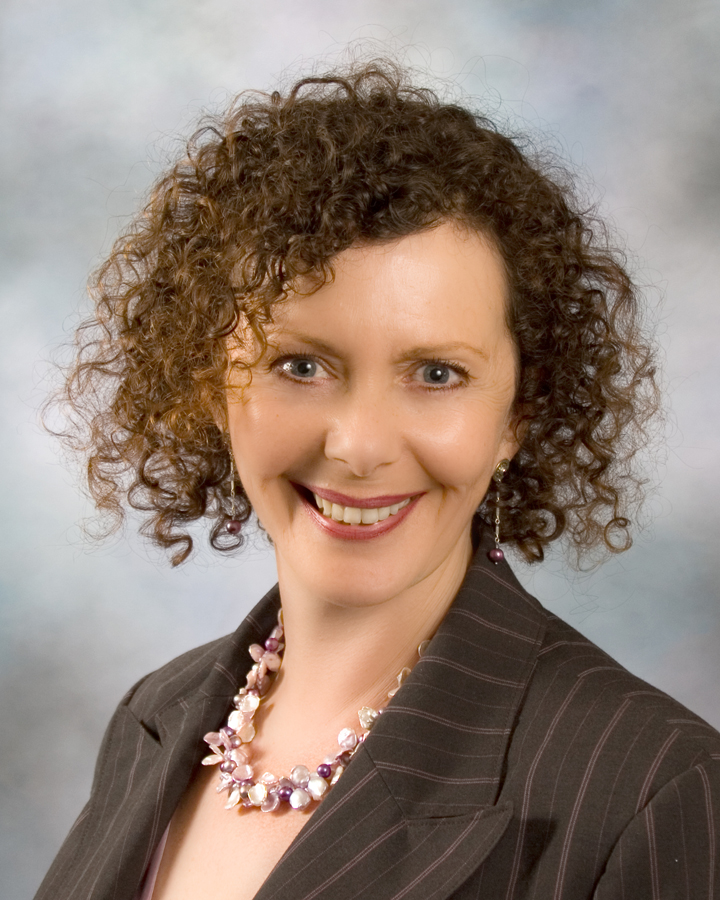 Karen Mathews Radau has been in business for 12 years doing organizational effectiveness, career coaching and human resources. She is passionate about helping her clients by informing and helping them to manage their risk associated with being an employer.
Karen is certified as an HR Professional, has an M.A. in Organizational Psychology from JFKU and a B.S. in Business Management from UOP. She has additional training and certifications, most notably as a Certified Coach and NLP (Neuro-Linguistic Programming) Master Practitioner. See more at www.Smallbizhrservices.com and www.realchangeexperts.com
ABOUT Personable Business® CONNECTING EVENTS • 
• Participate in the Personable Business® Introductions | be real. be you. belong.
• Connect both personally and professionally | no more loneliness
• Help more people | establish long term relationships
• Learn the Personable Business® Communication Tools | be a pleasure to do business with & make it easy to do business with you
• Experience a caring, safe and inclusive environment | no need to have angst about networking with us!

AGENDA• (subject to change)
11:15 - 11:30     registration and lunch is served
11:30 - 1:45     program
HOW MUCH •
$45 | $35 Business Women of Silicon Valley members | $55 day of & at the door 
MORE INFO, CONTACT •
Kristy Rogers | 408-288-8484                                


When & Where

Maggiano's Little Italy
3055 Olin Avenue
San Jose, CA 95128


Friday, April 15, 2016 from 11:15 AM to 1:45 PM (PDT)
Add to my calendar
Organizer
Business Women of Silicon Valley | a sisterhood of business friends
We are BUSINESS WOMEN SUPPORTING BUSINESS WOMEN no matter your role, profession or industry. 

We NETWORK TO MAKE BUSINESS HAPPEN.
We are a SISTERHOOD OF BUSINESS FRIENDS.
* We CREATE CONNECTION & TALK BUSINESS
* We DEVELOP POWERFUL RELATIONSHIPS
* We are CONFIDENT, EMPOWERED & PRODUCTIVE business woman
* We learn how to SUCCEED IN MALE DOMINATED ARENAS
* We are INSPIRED

Business happens because of relationships. 
Relationships are feelings. 
It's about how you make people feel. 
We help each other on purpose, inspire one another and care about each other. 


There are too many business women struggling with aloneness and loneliness.
* We work from home.
* We are solo business owners.
* We're in management and leadership.
* We work in a male dominated profession, industry or company.
* We've had bad experiences interacting with other business women and female bosses.

We use a structured networking process that makes meeting people safe, inclusive and productive. Too many of us feel angst attending networking events so it's easier to just not go. Participate with us at our monthly Networking Experiences so you can have fun meeting more people. 
 
MEET MORE PEOPLE | networking to make business happen
SKILL MASTERY | networking, sales, business relationships, managing your life well
MEMBERSHIP | belong to a caring sisterhood of business friends
Apr 15 | Manage Your Inner Critic, Be More Confident | a connecting event