Description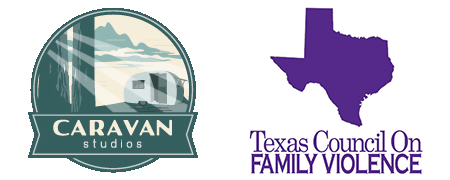 Do you care about how technology can be better used to support social innovation? Join the Texas Council on Family Violence and Caravan Studios, a division of TechSoup, for an #Apps4ChangeDemo event held during TCFV's #Tech2Empower Statewide Conference.
WHEN:
Monday, August 28th at noon
Tuesday, August 29th at 11:30 a.m
Each day we will demo different apps. You can attend both!
WHERE: Hyatt Regency Austin, 208 Barton Springs Road, Room: Hill Country C+D, Austin, TX 78704.
WHAT: View demos of technology apps designed for a positive social impact, and enjoy free lunch sponsored by Caravan Studios.
1.50 hours of Continuing Education available for social workers (SW); licensed professional counselors (LPC); licensed family and marriage therapists (LMFT); and CJAD-approved BIPP.
Lunch will be provided. Free to attend; RSVP required. Space is limited.
---

About these sessions:
The Apps4Change Demo brings together nonprofits, community members, and tech developers for demonstrations and discussion about technology apps designed for communities and positive social impact. Engaging, inspiring, and interactive, the demos help both presenters and attendees learn from each other about how tech can address specific community issues.
Demo participants will include: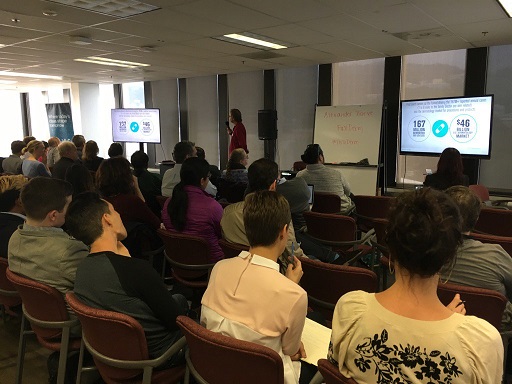 These Austin #Apps4ChangeDemo sessions are part of the Texas Council on Family Violence TCFV's #Tech2Empower Statewide Conference which is an immersive learning experience leveraging technology to end domestic violence.
Go to www.tcfv.org/tech2empower to register for the full conference.
---
About #Apps4ChangeDemo Events:
For the last four years, the team at Caravan Studios has increased the public good by creating technology that reimagines how communities can access and use resources to respond to their most pressing issues. This includes organizing local #Apps4ChangeDemo events that have been held in San Francisco, CA, USA; Washington, D.C., USA; Oakland, CA, USA; Rio de Janerio, RJ, Brasil; Belo Horizonte, Brasil; among other cities. For more information visit http://www.publicgoodapphouse.org/.
Interested in presenting a demo, volunteering, sponsoring,.or have questions?
Contact: Susan Tenby, susan@caravanstudios.org
Digital Media & Photo Policy:
By attending an Apps4Change Demo event, you consent to photography and video recording and the release, publication or reproduction of the material to be used for promotional purposes, inclusion on websites or any other purpose by Caravan Studios, and their affiliates and representatives.