Description
Developers are taking control
of the privacy conversation.
Join us.
We're providing the beer, pizza, and privacy experts. You provide the conversation.
Developers are in the crosshairs of a nationwide explosion of lawmaking. Legislators and regulators are making decisions about software privacy that will make your work more difficult, and this is your opportunity to make your voice heard. Anyone who writes software -- no matter the language or platform -- must understand the issues and take the lead in the discussion to ensure privacy protections are effective but do not impede growth in the business of creating software.
That's why we're bringing the privacy conversation to developers in cities across the U.S. The series will include conversations guided by discussion leaders to help developers better understand the changing privacy landscape and give them a voice in the dialogue. This isn't a heavy event, it's a conversation led by and for developers which is why we're also providing a fully stocked happy hour. Because we know even the biggest challenges can be solved over a few beers (just not too many).
Agenda:
4:00 Panel-led discussion and open round table
5:30 Happy Hour Reception
NOTE: Parking attendant will pass out free parking permits between 3:00-4:00 PM
Discussion Leaders will include:
Tim Sparapani, Sr. Advisor for Policy and Law, Application Developers Alliance
Julie Brill, FTC Commissioner
Jason Haislmaier, Partner, Bryan Cave HRO
Colin O'Malley, Chief Strategy Officer, Evidon
Scott Peppet, Associate Professor of Law, University of Colorado at Boulder
Nicole Glaros, Managing Director, Techstars
Tracy Gray, Partner, Holland and Hart
Hosted by: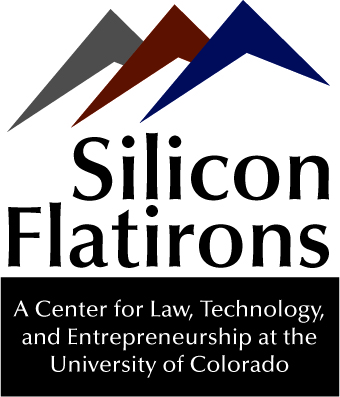 Media Sponsor:

Co-Hosted by:


National Sponsors:
As a benefit of registration, attendees will receive a free membership in The Alliance. If you'd like to join sooner, register here.
Organizer of Apps Alliance Privacy Summit (Boulder, CO)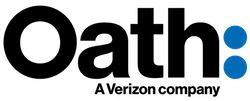 Oath, a subsidiary of Verizon, is a values-led company committed to building brands people love. We reach over one billion people around the world with a dynamic house of 50+ media and technology brands. A global leader in digital and mobile, Oath is shaping the future of media.

ONE by AOL: Mobile is a leading mobile marketplace for the world's top brands, app developers and mobile web publishers. Our full-service supply side platform was built for the needs of mobile app developers and publishers, providing you with complete control, transparency and flexibility to design your monetization strategy in line with your app or mobile web experience. ONE by AOL: Mobile connects publishers with the industry's largest mobile demand portfolio and enables monetization across every device and format with a single, scalable SDK. Sign Up Today: https://signup.onemobile.aol.com.

 
Yahoo Gemini is a data-driven platform used for generating ad revenue for third party publishers through native advertising. Yahoo Gemini helps marketers achieve measurable results with intent driven advertising, which leverages Yahoo's proprietary data signals to target interested audiences, reach them across screens, on Yahoo sites and third party publishers, and engage them with search and native ads.

Flurry is an industry-leading analytics, monetization and advertising platform. With Flurry, developers and marketers can analyze user interactions with applications and advertise in-apps. Flurry supports nearly 250,000 developers, reaching more than 1 Million applications, across more than 2.1 billion devices with 10 billion sessions every day. Flurry was acquired by Yahoo! in July 2014.