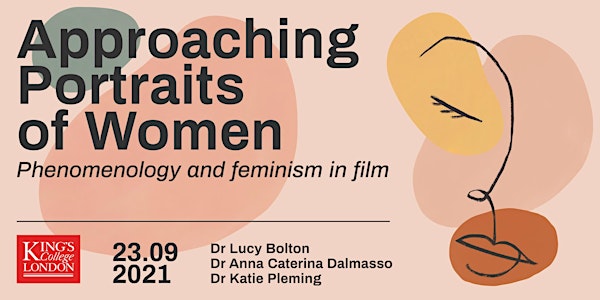 Approaching Portraits of Women: Phenomenology and Feminism in Film
Approaching Portraits of Women: Phenomenology and Feminism in Film
About this event
What is the relationship between phenomenology and feminism in the realm of Film Studies? Is it possible to make the two approaches collaborate in order to produce more inclusive films?
Film-phenomenology investigates the sensible experience of watching films, treating the body (of the spectator, of the characters, or of the screen) as the central point of analysis. However, engaging in a discussion about films'carnal affects always raises ethical conundrums, as the lived-body is intrinsically political: thus, this seminar aims at shedding light on the nexus between Film-phenomenology and the intersectional feminism's critical theory.
The conference will take place via Zoom meetings, accessible only by registered participants
Presentations will be streamed live over Zoom and will include time for Q&As.