Approaches by Internet Service Providers Around the World to Copyright Infringement

Tuesday, November 9, 2010 from 8:00 AM to 10:00 AM (EST)
Event Details
To Register for Future IP Breakfast Events Please go
to http://ipbreakfastseries.eventbrite.com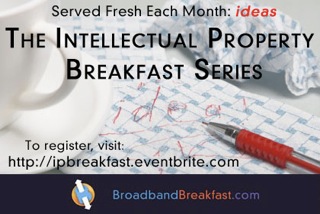 BroadbandBreakfast.com presents
The Intellectual Property Breakfast Club
Event
"Approaches by Internet Service Providers Around the World
to
Copyright Infringement"
Change is coming to the world of intellectual property. The Obama Administration's IP Czar is taking a hands-on approach to brokering industry-led solutions to the problems of copyright piracy.

The Intellectual Property Breakfast Club is emerging as the place at the center of the Washington IP debate. Every month, we offer a neutral forum to discuss the policy, business, legal and technological issues surrounding copyrights, patents and trademarks on the internet.

BroadbandBreakfast.com hosts the Intellectual Property Breakfast Club on the Second Tuesday of the month. It is a natural companion to our successful Broadband Breakfast Club, which meets on the Third Tuesday of the month.
Our November 2010 panel continues the discussion about file-sharing and other forms of copyright infringement, but broadens it to the global stage, with a particular focus on the approaches of broadband providers outside the United States. What tactics have been deployed by ISPs in France, New Zealand and elsewhere? Will America follow suit? Are the "notice and takedown" provisions of the 1998 Digital Millennium Copyright Act an asset or a liability in the fight against piracy?
Intellectual property advocates, policy-makers, journalists, top officials and the general public, all seeking to trade insights on these important issues, are invited to attend this event of the BroadbandBreakfast.com, an online news service focusing on internet policy and intellectual property. Tickets to the event are FREE.
Panelists:
Gregory Frazier, Executive Vice President & Chief Policy Officer, Motion Picture Association of America (MPAA)
Greg Frazier coordinates the development and execution of the government advocacy initiatives the Motion Picture Association of America undertakes on behalf of its members, the six global leaders in the production and distribution of filmed entertainment.  He is also responsible for developing and ensuring the implementation of the association's annual operations plan. Frazier spent more than two decades in public service, lastly as chief agriculture negotiator in the Office of the United States Trade Representative (USTR), serving with the rank of ambassador. Before that post, he was chief of staff at the US Department of Agriculture and he held several professional staff positions in the House of Representatives. After leaving government, he provided public policy consulting services to clients around the world first with Akin, Gump, Strauss, Hauer, and Feld and then as an independent consultant, affiliated with a major international public relations company. Greg is a member of the US government's Industry Trade Advisory Committee on Services and Financial Industries, the National Film Preservation Board, and on the faculty of the Graduate School of Political Science Management at The George Washington University. He has a MA in history from the University of Connecticut and BS in history and political science from Kansas State University.
Herve Rannou, Managing Director, ITEMS International
Herve Rannou began his career at France Telecom in the field of public infrastructure networks. Subsequently, he directed a stock exchange information international network project in real time. Later as a consultant for France Telecom, he started the RENATER network, the French IP Research Network. In 1994, with Dr. Sylviane Toporkoff he launched ITEMS International where as a consultant for telecom operators and ICT players he developed internationalization strategies for internet services. In 2008 he assisted the French Presidency of the European Union in preparing an International Converence on the "Internet of the Future -- Internet of Things." Herve has also carried out major projects in TV including founding a media company and launching an Internet TV-based project. More generally, Herve has carried out many strategic studies in the field of telecommuniations, internet infrastructures, TV and software industry.

Jean-Baptiste Soufron, Director, Think Digital

A Strategic Innovation Analyst, Jean-Baptiste Soufron is the Director of Think Digital, the think tank of Cap Digital, the French Public Agency for developing digital content and services R&D within the Paris Cluster. He also works with the Foundation of the Telecom Institute, the leading French institution for education and research in information and communication technologies. A French Lawyer based in Paris, he is a founding partner of Items Legal, a Law Firm dedicated to technology matters and legal strategy. Previously, he was the former Chief Legal Officer of the Wikimedia Foundation where he participated to the development of Wikipedia. He is also a columnist for France Culture and Technikart, and founding partner of Amusement Magazine and of nonfiction.fr. He teaches at the CELSA Paris Sorbonne, and he often speaks on technology-related topics for various audiences.
Robin Twyman, First Secretary (Trade Policy, Business Affairs and Agriculture), British Embassy
Robin Twyman is responsible for ICT and intellectual property issues for the British Embassy. Robin joined the Foreign and Commonwealth Office (FCO) in 1987.  His diplomatic career has seen him serve overseas in many countries and covering a wide range of duties.  In Geneva, Robin was a UK delegate to the World Trade Organisation and Chair of a WTO sub-committee.  In the FCO in London, Robin has been a Foreign Office Press Officer, Horn of Africa desk officer, a manager for the UK's Afghanistan Counter Narcotics programme, and headed up the UK's South Atlantic Overseas Territories team.
Sydney White, Of Counsel, DLA Piper
Sydney White's practice includes global representation of large telecommunications and media companies on policy at the federal, state and local levels. Sydney has negotiated inter-industry consensus and built coalitions on controversial telecommunications and technology-related issues pending before Congress and the Administration. Sydney has also managed nationwide initiatives related to a broad spectrum of cable competition and franchising issues. Prior to entering private practice, Sydney served as legislative assistant to US Representative Ed Whitfield. She received her JD from Catholic University and her BA from Emory University.

This event is on the record and open to the public. 
For News and Events on BroadbandBreakfast.com follow us at http://www.twitter.com/broadbandcensus
Event Details
Title: Approaches by Internet Service Providers Around the World to Copyright Infringement 

Date: Tuesday, November 9, 2010, 8 a.m. - 10 a.m. 
Where: Clyde's of Gallery Place, 707 7th Street NW, Washington, DC 20001
The breakfast begins at 8 a.m., followed by a discussion, beginning shortly after 8:30 a.m. and ending by 10 a.m.
The event will be hosted and moderated by Drew Clark, Chairman and Founder, BroadbandBreakfast.com, a news and events company building a community around broadband stimulus, the national broadband plan, and intellectual property.  Drew Clark has a long-standing reputation for fairness and depth in his reporting. He worked for the National Journal Group for eight years, ran the telecommunications and media ownership project of the Center for Public Integrity, and was Assistant Director of the Information Economy Project at George Mason University. He has written widely on the politics of telecom, media and technology for a variety of publications, including the Washington Post, GigaOm, Slate, and Ars Technica. Drew launched BroadbandCensus.com in January 2008 as a means of providing objective information about broadband speeds, prices, availability, reliability and competition.
The Intellectual Property Breakfast Club is a "widely attended event" under House of Representatives Rule 25, clause 5(a)(4)(A).
-----

For individuals outside of Washington, or those whose schedule doesn't permit attendance in person, archived webcasts of Broadband Breakfast.com's events are available for free on BroadbandBreakfast.com.
BroadbandBreakfast.com seeks sponsorship of our events from interested companies and organizations. We especially encourage organizations to sponsor a package of multiple events — such as one of our upcoming topical series. For details on sponsorship opportunities, please contact Sylvia Syracuse at 646-262-4630 or sylvia@broadbandcensus.com. The Broadband Breakfast.com is a program of Broadband Census News LLC.
Follow us on Twitter at www.twitter.com/broadbandcensus
_______________________________________________________________________________________
The Intellectual Property Breakfast Club is Sponsored By:
When & Where

Clyde's of Gallery Place
707 7th Street NW
Washington, DC 20001


Tuesday, November 9, 2010 from 8:00 AM to 10:00 AM (EST)
Add to my calendar
Organizer
BroadbandBreakfast.com
Introducing
the
'Intellectual Property Breakfast Club'
BroadbandBreakfast.com's
Latest Offering!
Since October 2008 BroadbandBreakfast.com has been bringing together top experts and policy-markets to share perspectives and debate on broadband policy at its successful Broadband Breakfast Club.
Now BroadbandBreakfast.com is privileged to offer that same service to Washington's intellectual property community. Please join us to discuss what are surely some of the most challenging and exciting legal questions of our day.
The Intellectual Property Breakfast Club is sponsored by: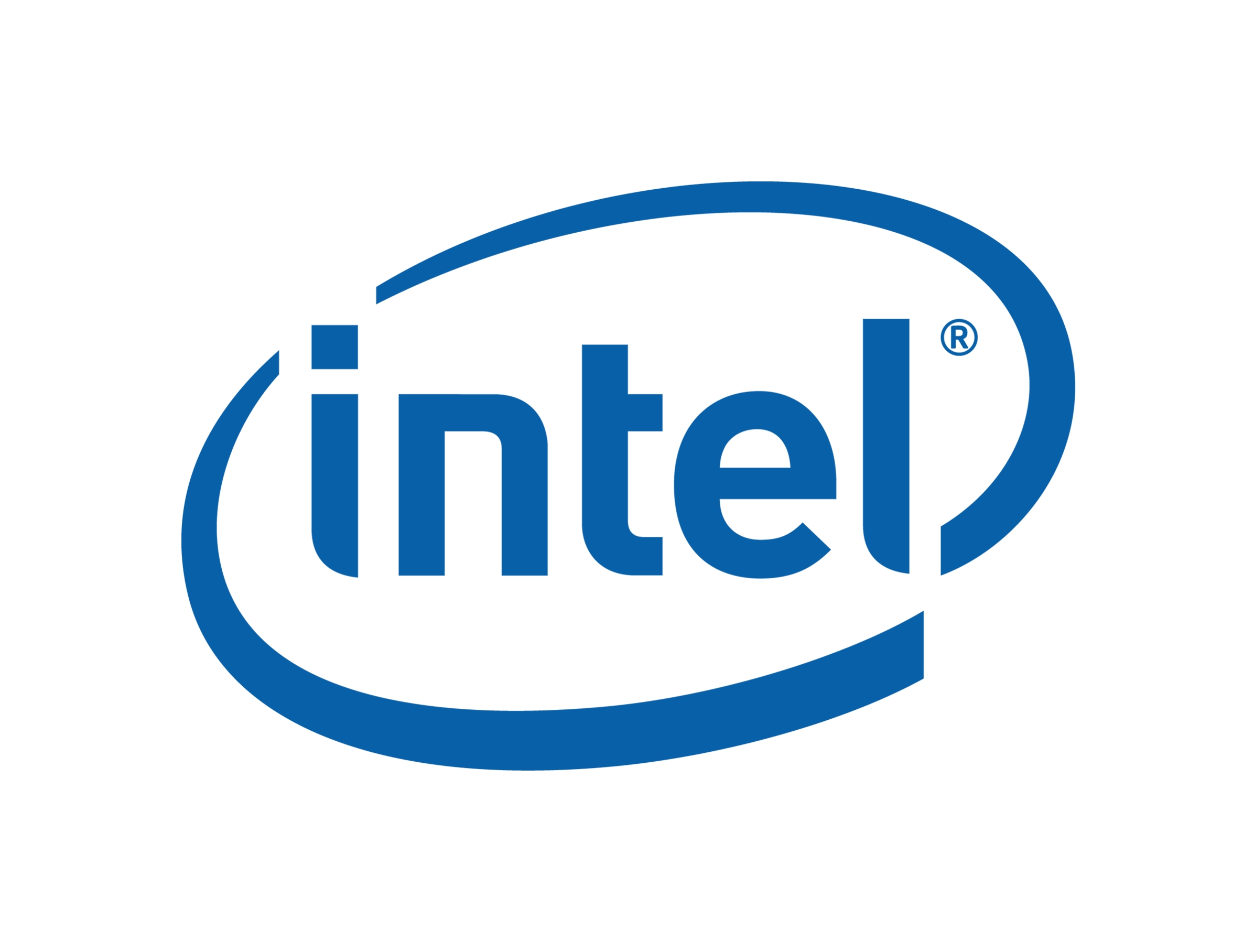 Approaches by Internet Service Providers Around the World to Copyright Infringement