Apprivoiser les tests unitaires

Wednesday, July 31, 2019 from 7:00 PM to 10:00 PM (EDT)
Event Details
Le code est appelé à changer avec le temps, à évoluer. Mais comment s'assurer que les nouvelles fonctionnalités introduites ne brisent pas du code qui fonctionnait depuis longtemps?
Les tests unitaires nous permettent de faire des vérifications de régression à chaque fois qu'on introduit du nouveau code, nous permettant de savoir avant la mise en production que le nouveau code introduit interfère avec le code déjà existant.
Dans cette présentation, nous y apprendrons les principes de base des tests unitaires, les différents termes utilisés, le Test-Driven Development (TDD), et plus encore. Nous construirons ensemble quelques tests unitaires pour voir à quoi ça ressemble en C#.
L'entrée est gratuite, mais l'inscription est obligatoire car les places sont limitées. Des collations et breuvage seront fournis gratuitement.
La Gare Maritime
1400, rue du Fleuve
Trois-Rivières, QC G9A 5Z3
(Juste en dessous du restaurant Le Poivre Noir)

Cette conférence est une présentation de Open Trois-Rivières et Micromedica.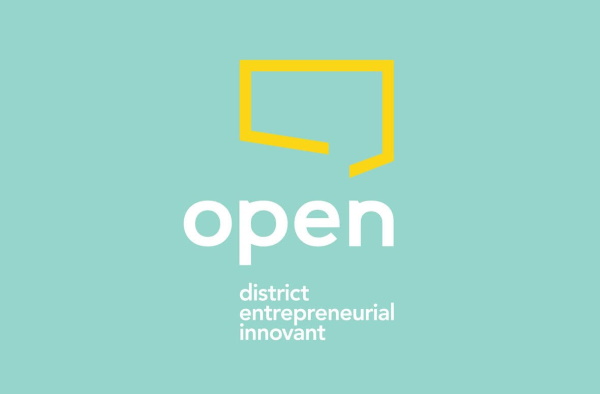 Au cœur du centre-ville, Open Trois-Rivières se délimite à environ 1 km de rayon de marche. En plus des infrastructures d'accueil, d'incubation et d'accélération d'entreprises et de l'animation de la communauté par différents événements, le district entrepreneurial innovant Open Trois-Rivières offre un milieu de travail et de vie avec sa multitude de cafés, de restaurants, de boutiques et de services de proximité.

Une équipe d'experts axés sur votre réussite.
Avec 30 ans d'expérience, Micromedica est un fournisseur de solutions d'affaires reconnu et solidement établi.
Codeurs Trois-Rivières est un Meetup destiné au partage de connaissance grâce à des conférences sur des sujets de programmation précis. La fréquence des conférences est variable, habituellement entre 1 et 2 mois sépare chaque conférence. La participation est gratuite.
https://www.meetup.com/Codeurs-Trois-Rivieres/
Café et coding est un Meetup destiné au réseautage pour tout le monde qui aime le café, le coding, les TI ou les fous rires! La fréquence est au 2 semaines le mercredi soir. La participation est gratuite et le café est gratuit!
When & Where

Gare maritime de Trois-Rivières
1400 Rue du Fleuve
Trois-Rivières, QC G9A 5Z3
Canada

Wednesday, July 31, 2019 from 7:00 PM to 10:00 PM (EDT)
Add to my calendar
Organizer
Passionné de programmation depuis plusieurs années, avec un faible pour le mobile et l'open-source. Par le passé, j'ai été en charge du Montreal BlackBerry Developer Group et je suis maintenant aux commandes de 2 Meetups sur la programmation dans la région de Trois-Rivières. Je travaille chez MicroMedica comme développeur et réviseur WPF / Xamarin, je possède aussi ma compagnie de consultation en développement mobile depuis 2014.