Description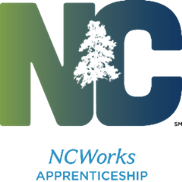 Many businesses have poor understanding and misinformed notions about what apprenticeships are and the value that they provide.This Apprenticeship Summit is for employers to learn how apprenticeships work and why they are the best option for developing a talent pipeline. Benefits include customized training that gives employees the specific skills the business needs, versus off-the-shelf 3rd party training that may or may not fit the business model. Apprenticeships are proven to increase employee retention and the return on investment typically offsets any initial hesitancy in implementing the program!
Apprenticeships are time-tested and can be done for any industry. In England, an apprenticeship is estimated to raise an employer's economic output by about $366 per week. A study of Swiss employers found employers net $300 million each year from the work apprentices do while training on the job. And in Canada, a 2009 study showed that for every $1 invested in apprenticeship programs, Canadian employers of all sizes and in every province can expect to receive $1.47 in return.
You will hear from a panel of businesses who have successfully implemented apprenticeship programs and will have the opportunity to get your questions answered.
At 7:30 you can enjoy a free breakfast buffet and networking time with other business professionals. The program will begin at 8 a.m.
Don't miss out. Click the green "Register" button and rsvp today!
--------------------------------------------------------------------------------------------------------------------------------------------------------