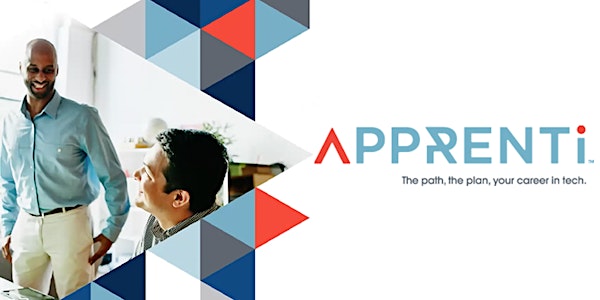 Apprenti and IGDA: Apprenticeships in Gaming
Apprenti and IGDA present: Apprenticeships in Gaming
About this event
Learn how Registered Apprenticeship can solve your talent acquisition and DEI needs.
In partnership with Epic Games, Apprenti has developed Registered Apprenticeships in: Game Developer in Unity/Unreal, QA/Game Tester, Technical Artist, UX/UI Designer, VFX, Game Designer, 3D Animation, 2D Animation, 3D Modeling, Compositor, Realtime Virtual Production.
Get to know Apprenti:
85% of our apprentices are from underrepresented groups.
Higher retention rate than other methods, with 81% of apprentices retained
30% costs savings over traditionally-sourced talent. Additionally, based on the market, funding and subsidies may be available to offset training costs.
Proprietary screening tools identify untapped talent with greatest potential; competency over pedigree.
We operate under an employer-driven model, so cohorts can begin as soon as the employer is ready, in all 50 states.
This event is for IGDA members only.