Appraisals of Specialized Orchard & Vineyard Equipment: Q&A

Friday, July 14, 2017 from 1:00 PM to 2:00 PM (PDT)
Event Details
Please register for this event
Big changes are happening in California agriculture as farmers convert massive amounts of acreage to orchards and vineyards from crops like tomatoes and rice. Join equipment appraiser Jack Young, ASA, CPA, as he discusses the challenges of appraising speciality orchard & vineyard harvesting equipment, most of which is traded at the private party level rather than the dealer level; an equipment appraiser with relationships within the industry, who keeps up with the latest equipment developments and understands ag equipment history brings an important edge to the appraisal process! Jack can also explain how to order an equipment appraisal and what to expect from the valuation process. Click here to learn more about specialized orchard and vineyard equipment. 
Vineyard and orchard CFOs & controllers, attorneys, business valuation appraisers, CPAs and paralegals, located in the Central Valley, will get valuable information on how to help their clients who need appraisals for specialized orchard and vineyard equipment. Machinery and equipment appraisals are needed for litigation cases, ad valorem property tax appeals, due diligence, business combinations, family matters such as estates for a deceased or a divorce, insurance claim litigation. Don't miss this chance to have all your questions about speciality orchard and vineyard equipment answered, including the topics of CARB regulations, the history of Kilby, and optical sorting equipment.
Date: Friday, July 14, 2017
Time: 1pm-2pm (PDT)
Location: Steady Eddy's Coffee Shop
Address: Main St, Winters, CA
Can't make our Q&A session? Do you have questions about equipment appraisals? Visit our website or contact us at (530)-795-5536 to schedule a time with our experts.
Offered by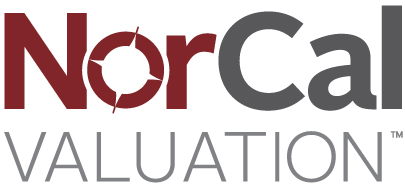 For more information about our services, contact us at:
NorCal Valuation Inc.
902 Hemenway St.
Winters CA 95694
Phone:  (530) 795-5536 
Fax: (866) 421-1108
When & Where

Steady Eddy's Coffee House
5 E Main St
Historic Downtown
Winters, CA 95694


Friday, July 14, 2017 from 1:00 PM to 2:00 PM (PDT)
Add to my calendar
Organizer
NorCal Valuation Inc. provides Attorneys, BV Appraisers & CPAs with values they can depend on - unbiased and independent machinery and equipment appraisals as well as IRS-approved Cost Segregation Studies. We have experience in equipment appraisals of  business assets and all machinery and equipment used in construction, trucking, manufacturing, food service, food processing, grocery stores and retail markets, printing, farming, ranching, vineyards and orchards, extractive industries, and recreational facilities & landscaping maintenance such as golf courses and sports fields. Our machinery and equipment Appraisal Reports are the work of an Accredited Senior Appraiser (ASA) in Machinery & Technical Specialties, the designation awarded by the American Society of Appraisers to educated, experienced and qualified individuals in the specialized equipment appraisal industry. Our engineered and thorough Cost Segregation Studies meet all IRS qualifications.
NorCal Valuation Inc.
902 Hemenway St.
Winters CA 95694
Phone:  (530) 795-5536 

http://www.norcalvaluation.com
Appraisals of Specialized Orchard & Vineyard Equipment: Q&A