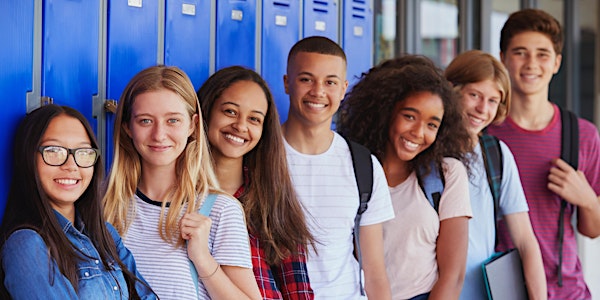 Applying to Private School: Applications, Interviews, Assessments
Is your child applying to independent or parochial school? You won't want to miss this expert-led webinar series!
About this event
This free workshop is perfect for parents and students who want to become experts in the private and parochial application processes. For additional webinar in this series, check out: https://ivytutorsnetwork.com/resources/events
What we'll cover:
How the private school admissions processes work, including timelines, deadlines, and tips from the pros.
What are the parts of the application and how to succeed at every step.
Which parts of the application are most important and what should you do first?
What are the parts of the application and how to succeed at every step.
An overview of the admissions tests (ISEE, SSAT, TACHS, HSPT), including test format and scoring and test prep options.
Expert tips on interview prep, including important dos and don'ts!
Our expert panel includes Ivy Tutors Network's founder, Lisa Speransky, and private school admissions consultants, Linda Talton and Wendy Wilkinson from School First.
Our Expert Panel
Lisa Speransky is the founder of Ivy Tutors Network, an 18-year-old New York City-based education company. Our core belief is that education isn't one size fits all. That may sound simple, but understanding this concept opens the door to really enjoying learning. For 18 years and countless success stories — from learning to getting into the college of your dreams -- we've proven that personalized education can breed a love of learning that leads to confidence and to goal-crushing in all its forms!
Linda Talton is passionate about supporting families as they navigate the admissions process. Her extensive experience in student recruitment and retention enables her to work closely with individual and groups of families to understand and weigh the benefits of individual school's unique qualities and how they might align with their child's learning style in the short and long term. Linda brings over thirty years of experience in admissions, diversity, and student development. She has served as director of admissions at Corlears School (New York), San Francisco Day School, and Live Oak School (San Francisco, CA). She is also a leader in educational equity and diversity. Linda began her career in the classroom as a kindergarten teacher, after earning her M.Ed in Administration and Policy.
Wendy Wilkinson is co-president of School First Education Consulting. Her work in schools began thirty years ago at the Town School for Boys in San Francisco . She has since led the outreach, admissions, diversity, and financial aid programs in nine independent schools. She holds a Masters in Education Counseling and prides herself on always thinking of the child first. Wendy takes great pride in building healthy and successful communities! In addition to her admissions consulting work, she sits on the Parents Council at Wake Forest University. Her daughter graduated from National Cathedral School and her son is entering his senior year at Jackson-Reed Public High School (formerly known as Wilson High School) in Washington, DC.