Applying to Angel Funding Part 2 - Due Diligence: People, Processes & Promises

Thursday, November 17, 2016 from 11:45 AM to 2:00 PM (EST)
Event Details
Angel Funding Part 2 – Due Diligence: People, Processes and Promises
Thursday November 17th, 11:45 – 2:00pm - Pulse @ MassChallenge 401 Park Drive, Boston, MA 02215, 8th Floor, East Wing.
You did it: you've got some customers, you've pitched, you've networked, you've grown… but now what?
There's a whole lot to understand between pitching to an Angel Group and the final handshake. We'll walk you through the post pitching inquiry process, due diligence rounds and how they differ from group to group: from high level overviews, to in-depth analyses of every number, customer and flaw, our Angel experts will let you in on what they expect, hope for and get turned off by so you can be prepared. We recommend for you to have attended our 'Apply for Angel Funding with an Investor's Perspective' workshop. 
To prepare for this workshop, you can read Christopher Mirabile's Inc article: 'Rites of Passage: What Investors Mean By Due Diligence'
Ben Littauer  is a business and technology management consultant with expertise in Internet and communications technologies, as well as healthcare IT and is an active angel investor, member of Boston Harbor Angels and Walnut Venture Group. Ben was Technology Strategist for Beth Israel Deaconess Medical Center in Boston, where he defined the architecture for PatientSite, a system that allows patients to communicate securely with their healthcare team and view their own medical records. He also was a consultant to the Massachusetts Health Data Consortium on healthcare data security projects. He was co-founder, President, and CTO of Baranof Software, the leading vendor of service-level management software for messaging and Internet applications. Baranof was sold to Tally Systems in 1997. Ben has worked for Cisco Systems, Tumbleweed Communications, On Technology, Sun Microsystems, Symantec, Lotus, and BBN. In addition he has worked with a number of startup ventures including LocaModa.com, Zion.com, and CafeAbroad.com. He has spoken at the Open Group, The New England HIPAA Workgroup, ISSA, and numerous other conferences and was also an analyst with Ferris Research and Baroudi Bloor International.


Jessica McLear is an Angel Investor with Launchpad Ventures, Boston's largest Angel Group and an Industry Champion and mentor at MassChallenge. Jessica is also a mentor for LearnLaunch, an Ed Tech Accelerator in Boston and a COO for KnipBio, a clean bio-tech aquaculture startup. On the board of a few companies she's both an experienced entrepreneur and investor.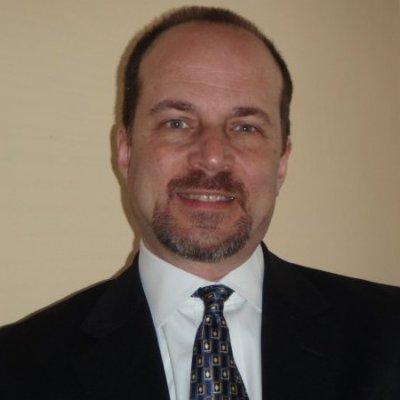 Eric Evans is part of the executive comittee at Mass Medical Angels (MA2), a seed stage investor group exclusively focused on life science and healthcare investments. Their mission is to bring more clinical tools to the marketplace, while attaining superior returns for their investors. To do this, they provide financing and mentoring to early-stage life-science companies so that they can obtain further funding, reach positive cash-flows or get acquired. MA2 invests in medical devices, therapeutics, diagnostics, health services, health information technologies, and relevant research-related tools including laboratory equipment. Eric is also CEO of Growth Analytics, which provides advice to Fortune 500 companies on issues of business growth - pecializing in commercial opportunity assessments; finding and negotiating in-licensing and alliance agreements.
Moderated by: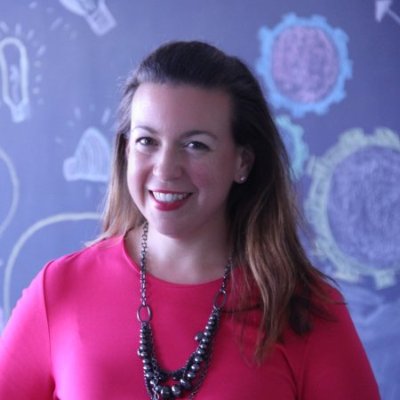 Lynne Riquelme has spent her career working both in a client service role in an emerging technology company and as a corporate attorney and marketing / business development leader in law firms. Beacause Lynne understands the business and legal challenges startups face in a way most lawyers can't she deploys that knowledge to help startups avoid the hassle and expense of forming, maintaining and growing their companies by using the Shoobx platform. Shoobx is working hard to make this possible for startups everywhere, and it's my job to help our customers get started and make sure they have an excellent experience using Shoobx. Lynne is a strong believer in the importance of maintaining good relationships and supporting entrepreneurs on their journey. In particular, Lynne is proud to support the women entrepreneurs in Boston through She Starts, a group supporting women founders through networking, coaching & events. Lynne's mission is to help them achieve greater access to resources and funding.
Registration:
Please note that TCN events are open to entrepreneurs and investors only, or approved guests of TCN. Service providers of any type must join TCN as a Sponsor.
Email team@thecapitalnetwork.org for details.
Thank you to our Event Sponsors:


When & Where

MassChallenge Pulse
401 Park Drive
8th Floor, East Wing
Boston, MA 02215


Thursday, November 17, 2016 from 11:45 AM to 2:00 PM (EST)
Add to my calendar
Organizer
The Capital Network
The Capital Network is Boston's Fundraising Authority.
We are a non-profit (501c3) organization that provides practical, hands-on education and personalized mentoring to help early stage entrepreneurs master the entire funding process and successfully raise seed capital & beyond. We know fundraising is hard so we provide entrepreneurs with:
The Right Network
We work with Angel Groups, VC Firms, Accelerators, Community Organizations, Service Providers and Seasoned Entrepreneurs to help entrepreneurs succeed and grow by increasing their chances of getting the right kind of investment and connections.
The Right Programming
In collaboration with the investors who fund our area's startups, we create 45+ events a year - workshops, roundtables, 1 on 1 mentoring and bootcamps - that reflect the latest trends and insights in the fundraising and startup community.
Applying to Angel Funding Part 2 - Due Diligence: People, Processes & Promises