| | |
| --- | --- |
| Apply for BJ Fogg's Behavior Design Boot Camp - November 14 & 15, 2013 | |
Event Details
Fogg Behavior Academy Presents
Dr. BJ Fogg's 
Behavior Design Boot Camp
2 Days of Training in Behavior Design 

November 14 & 15 Session (Thursday & Friday)

9:00 am - 5:30 pm both days
This is the last boot camp of 2013.
Each event is limited to 10-12 people. We sit together around one table. 
---
Please take 3 steps to join Boot Camp:
Apply for admission, using this page
Do phone interview with BJ Fogg or Tanna Drapkin (they will contact you)
After being selected, receive authorization and enroll
---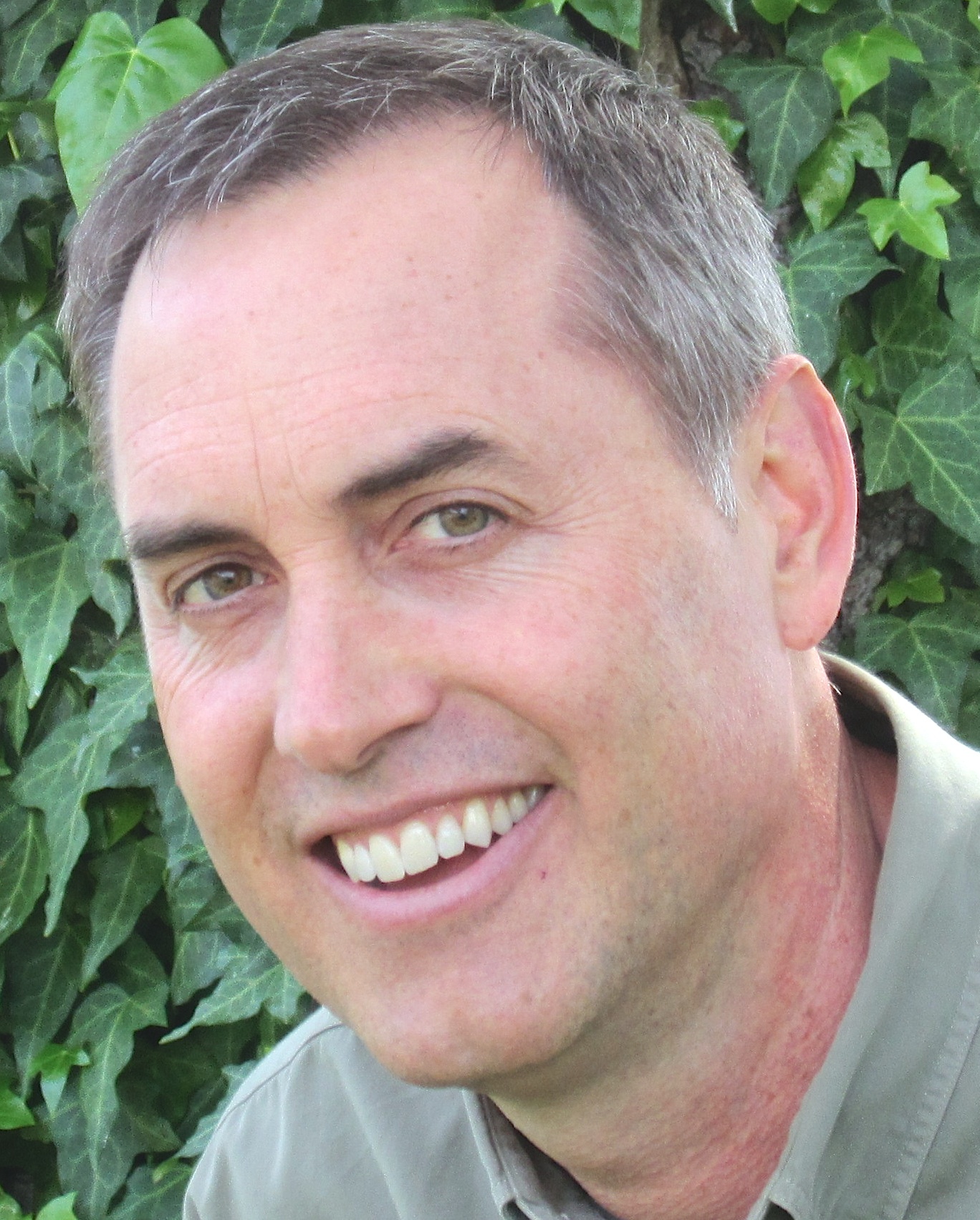 Join me in a private group setting for two days of intensive (but fun) training in creating ways to change people's behavior. Drawing on my Stanford courses and industry innovation, I will teach you a new field I call "Behavior Design."
My methods give you practical tools that fit together -- it's a system that makes sense. My approach also includes how to change behavior by leveraging the power of technology (web, mobile, social networks, video, and so on).
This event will be small and personal, emphasizing skills that make you more effective in creating products that influence people's behaviors.
By coming to boot camp with a colleague, you'll save money ($900). Alumni who have come with a colleague (or two) say that the impact has been tremendous -- that the learning is deeper. I believe coming with a colleague will help you have greater impact in the world. And that's my goal.
----TUITION----
Single registration --> $3400
Two or more people from the same org --> $5900 (save $900)

-------------------
See below for more. Phone me or email me if you have questions.
--BJ Fogg 
707-479-4552 bjfogg@stanford.edu
---
For more about BJ Fogg, including his "New Guru" title from Fortune Magazine, see www.bjfogg.com.
---
In my Stanford classes, I teach students a new field I'm calling "Behavior Design." They learn to think systematically about behavior change, and they learn methods for creating new products that influence people, essential for a winning product or program. The results have been dramatic. Seeing the pattern of successes that come from my classes, one VC wrote, "BJ has cracked the code" for teaching people to design for behavior change.

If you're not a Stanford student, you can't take my class. However, you can be one of the first to take my training course in Behavior Design. I will teach key insights and methods in a private boot camp at my guest home in Sonoma wine country. For example, you'll learn the three elements that must converge to cause behavior: motivation, ability, and triggers. You'll see why motivation is the *last* element you manipulate, not the first. (What's first? Triggers. I'll teach you why and show you how.)
Together we will map out target behaviors and prioritize them. You'll also learn a process for designing and testing solutions step by step. I call this process "starfishing," and the results are so exciting that people invariably start snapping photos of what we've created.

Behavior Design is new and unique. No business or design school teaches this (yet). You can't learn this from any book.

As more good companies learn to design successfully for behavior change, we can better solve some big problems in health, sustainability, finance, and more. That's what Behavior Design and my Boot Camps are all about -- helping good organizations influence people for the better.

What will surprise you
Over the last twelve months, I've taught some elements of Behavior Design in private boot camps. And I've gone on the road to train innovators at large consumer-facing companies. In evaluating my events, I've learned that people in my boot camps are mostly surprised by the simplicity. It all fits together; it all makes sense. My approach makes behavior change--and human nature--easy to understand. (For example, here are three truths: We humans are lazy, social, and creatures of habit. A new product will fail if it works against these realities.)

The next biggest surprise is practicality. Many bootcamp alumni report they use what they learned from me *every* day in their work. I'm proud of that fact. Most don't expect people with PhDs to be practical. But I am. I've always worked in industry (even while doing my doctorate). And my primary goal is impact in the real world, not academic publications (Shh. Don't tell Stanford.)

In this boot camp, you'll gain unusual insight into human psychology that helps you to evaluate opportunties better and create solutions faster. You'll be able to teach Behavior Design to your colleagues (I teach you how to do this, and I give you materials). And you'll be able to pinpoint and repair problems in user experiences. As you look at what products and services are winning  today, you'll see the recipes for success. In essence, I teach you to see what others don't.
What people said about previous boot camps . . .

"I wanted to thank you for the amazing opportunity. Truly unforgettable."
"I'm seeing applications of your boot camp all around me at work."
"You are an exceptional teacher with knowledge that entrepreneurs and change leaders need."
"Your bootcamp covered a lot of material, but I never felt tired or overwhelmed. In fact, I felt energized."
"I did a quick consult today using your boot camp principles. Fun. Effective. Fresh."
"You are one of the special people I've met this year. Look forward to working together more."
How boot camp works
Here's how the boot camp works: You come to my guest home in Healdsburg, arriving at 9:00 am for some morning snacks. We start promptly at 9:30.

Enrollment is limited. I keep the event small and personal. We'll sit around one table to learn and apply Behavior Design.

You'll see that just a few factors guide human behaviors. Step by step, I will clarify human nature in a way that's both accurate and actionable. And of course, we will apply it to the work you do. This isn't a lecture event. This is hands-on training, as we work together on real-world situations where behavior change is vital.

The event will be interesting, fun, and engaging. But I will work you pretty hard. There's a reason I call this "boot camp."

We will wrap up each day 5:30. By the end of Friday, you will see the world differently when it comes to human nature and behavior change. In the days that follow, you will continue to have insights about what makes people tick, simply by observing ordinary life. In other words, you will continue to learn. That's what good teaching is all about.

After the event, I'll follow up with you to see if you need more materials (powerpoints or handouts) to make this event pay off even more for you and your organization. I want you to share Behavior Design thinking and methods with colleagues who matter.


---
There's more I can explain, but I think that's enough for now. All my boot camps have sold out, without much publicity.

I'm happy to get your phone call if you have questions. I realize that devoting two days of your life is a big sacrifice. But I guarantee this event will be an excellent investment. So call me, if you need more info.
Note that I've selected the dates -- Thursday and Friday -- so you can stay to enjoy a weekend in wine country, if you want.
--BJ

BJ Fogg, Ph.D.  
www.bjfogg.com
mobile: 707 479 4552

------
A few random notes from BJ:
I've been calling the earlier events "Persuasion Boot Camp." But that name isn't ideal. There's been a lot written about persuasion. And a lot of it is misleading or impractical. In my work I focus on methods for thinking clearly about how behavior works, and then designing products and experiences that influence people, especially new habits.

In case you don't know, my former students have founded Instagram, 4INFO, Pulse, and more. Other former students work in key product roles at Facebook, Google, and the like. I can't take credit for all those achievements, of course, but  students say my teaching in behavior design played a big role.
---
Please take 3 steps to join Boot Camp:
Apply for admission, using this page
Do phone interview with BJ Fogg or Tanna Drapkin (they will contact you)
After being selected, receive authorization and enroll
---
Cancellation Policy
You may transfer your registration at any time. We will refund all your money except for a $400 administration fee.
If you need to cancel for any reason we will refund what was paid minus the cancellation fee.
Cancellation fees are as follows:

14+ days notice -- $600
 7+ days notice -- $800
 less than 7 days notice -- $1200
There are no refunds for cancellations that occur within 48 hours of boot camp.

Please Note
We reserve the right to not accept a registration if my team feels your goals do not match our approach or that you would create a conflict with others attending. We will refund your money if we think you're not a good fit.
Where

Private Guest Home in Sonoma County

Healdsburg, CA 95448


Apply for BJ Fogg's Behavior Design Boot Camp - November 14 & 15, 2013