Description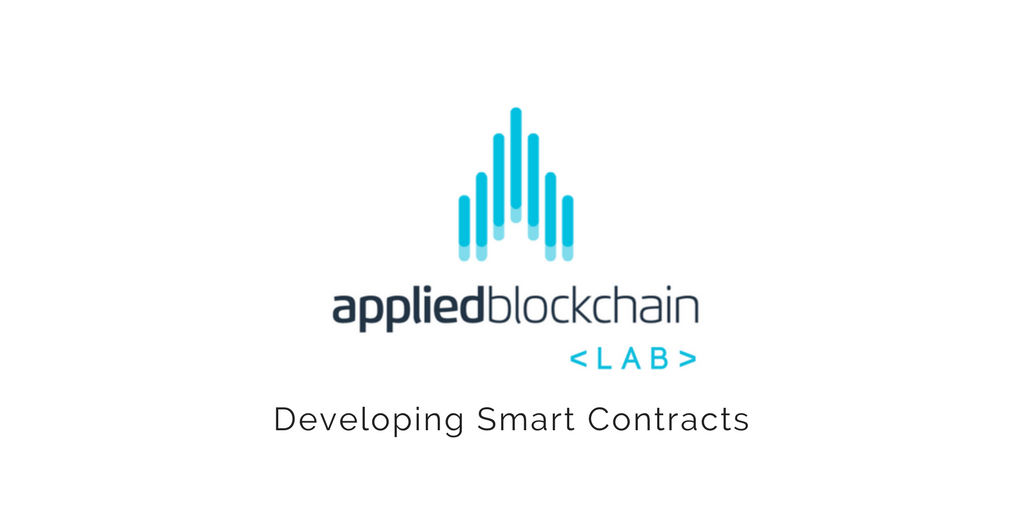 ---
Thursday, July 6th 2017
9:00 am - 5:00 pm: Developing Smart Contracts
Audience: Software Engineers & Developers
(If you're not a developer, there's an executive workshop available on July 14th. CLICK HERE for more details).
Applied Blockchain Lab is an instructive programme designed to promote the knowledge of Blockchain where people can learn and interact with one of the fastest growing disruptive technologies today. Hosted by one of the most experienced teams in the industry, having delivered 15 blockchains projects to both startups and corporate clients, this is a great opportunity to learn from real world experience.
If you have existing coding skills, come join us in a unique lab day at our office in Level39, where you can get involved in a hands-on development experience in our Blockchain smart contracts lab environment!
This session will provide the basics in a small group setting. The aim is to allow attendees to learn what it takes to code and some of the underlying principles of Blockchain. This session is great if you plan to join the Fintech Week Hackathon (July 7-9). Space is limited so book early!
Agenda:

09:00 - 10:00 Introduction to Blockchain for Developers
10:00 - 11:00 Projects, Use Cases and Ideas
11:00 - 12:00 Introduction to Ethereum Smart Contracts
12:00 - 13:00 Break
13:00 - 14:00 Introduction to Hyperledger Fabric
14:00 - 17:00 AB Lab: Hands-on Workshop
Applied Blockchain has been building Blockchain solutions for the past two years and is one of only four start-ups featured by Gartner in it's 2017 Global Blockchain Report, with 15+ solutions delivered to both start-ups and enterprises across a range of industries.
Requirements: Bring own laptops. Github account.