Description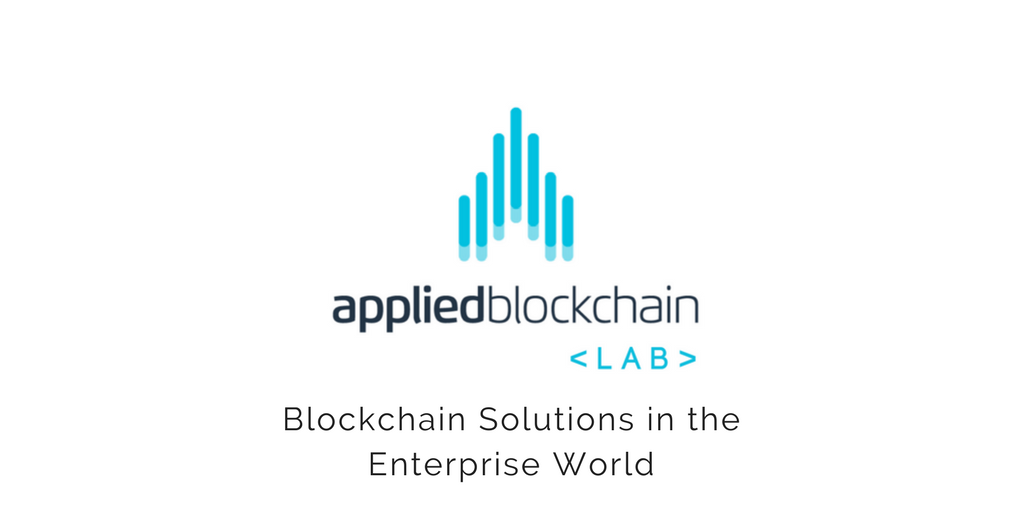 ---
Friday, July 14th 2017, 9:00 am - 5:00 pm
Audience: Business Leaders & Executives
Learn how blockchain can impact your business in a one day intensive blockchain workshop, designed for business leaders.
The team of experts at Applied Blockchain have delivered 15 blockchain solutions to both enterprises and startups across a wide range of sectors and for a wide range of use cases. We have condensed this experience down into a concise set of interactive workshops to facilitate a pragmatic approach to blockchain solution development and adoption. We call this programme of workshops the Applied Blockchain Lab.
In this executive workshop you will be introduced to the fundamental principles of blockchain technology, a selection of real world blockchain solutions (with a deep explanation of how blockchain adds value to each) and interactive exercises where our trainers will help you to identify use cases for blockchain within your business and a proven implementation model.
By the end of the session you will have: a firm understanding of blockchain technology and the key value points that it can bring; relevant use cases that you've identified for blockchain solutions; and an implementation strategy to help transition from ideation into a viable project plan.
This workshop has been put together in collaboration with the London Fintech Week 2017 and Level39.
Agenda
09:00 - 10:00 Introduction to Blockchain for Business Leaders
10:00 - 12:00 Projects, Use Cases and Ideas
12:00 - 13:00 Break
13:00 - 13:30 Method for Identifying Value
13:30 - 14:00 Blockchain Governance Models
14:00 - 14:30 Engaging with Counterparts
14:30 - 15:00 Break
15:00 - 15:30 Enterprise IT & Blockchain
15:30 - 17:00 Lab: Workshop
Space is limited, so book your ticket now!

About Applied Blockchain
Applied Blockchain is a blockchain solutions development and consulting company, focused on distributed ledger technology (DLT) and smart contracts. Listed by Gartner as a Global Top 20 Blockchain Development and Consulting Firm 2017, Applied Blockchain has been in operation for two years, is self-funded and has built over 15 private blockchain applications for both enterprise and startup clients, including some that are approaching live production environments.
The company founders each come with 20+ years experience of enterprise IT architecture, big data, AI, integration and solution delivery in telecoms and banking. Applied Blockchain builds solutions that incorporate components such as privacy, security and integration, independently audited by third parties, and ready for use by enterprise clients that operate in regulated markets. End-to-end solutions include mobile applications with biometrics and wallets, enterprise blockchain adapters, blockchain data cache for analytics, and private, permissioned smart contracts.
For enquiries, please contact: Peter Bidewell, Head of Business Development, info@appliedblockchain.com