About this Event
Applications of AI and Machine Learning in Finance
Within just two years, almost 64% of financial services leaders will be mass adopters of AI compared to just 16% today[1]. As AI and Machine Learning disrupt every aspect of financial services, leading innovators will stand out by integrating AI into the overall business strategy to delivery revenue gains and cost reduction faster than competitors.
Overview
This workshop offers a deep dive into AI, Machine Learning and other emerging topics in Data Science targeted at practitioners responsible for delivering new digital products and services within their organizations. The program is intended for financial services professionals with or without a strong background in AI, Machine Learning or Data Science – no technical expertise is assumed.
Participants can expect to walk away with a comprehensive understanding of how AI and Machine Learning work as core technologies and applied in specific use cases in financial services such as: personalization, recommender systems, sentiment analysis, portfolio management and trading, and process automation.
Beyond just application areas, participants will experience the power of Design Thinking through interactive exercises and learn a range of innovative tools, methodologies and frameworks. User flow state design, confusion matrices and AI-focused ideation methods will be introduced throughout the day.Success of AI initiatives require much more than just computational prowess. The workshop will also explore the ethical and legal dimensions with emphasis on explainability and interpretability to ensure that participants are equipped with the skills to think about how data biases, training scenarios and other factors can impact outcomes.
A Course Certificate and a Resource Kit will be provided to enable participants to champion innovation in their organizations through products and services that meet the real needs of end-users and align with the overall business strategy.
Agenda and Format
8:30 – 9:30 – Breakfast, arrival, networking
9:30 – 10:00 – Introduction & Course Overview
10:00 – 11:00 – Patterns of AI
11:00 – 12:00 – Machine Learning 101
12:00 – 1:00 – Lunch
1:00 – 3:00 – Applications of Machine Learning and Deep Learning in Finance
3:00 – 3:30 – Break
3:30 – 4:30 – Ethics, Explainability and Interpretability
4:30 – 5:00 – Best Practices in building AI Products and Teams
5:00 – Post-workshop Drinks and Networking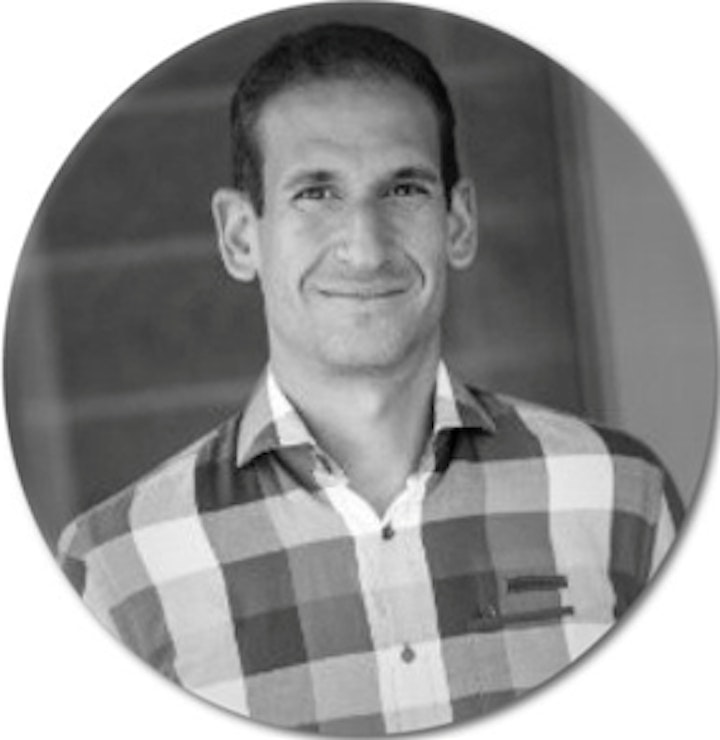 Main Course Instructor: Ramy Nassar
Ramy is a facilitator, TEDx speaker, teacher and advocate for design thinking and effective digital strategy. He teaches in the FinTech program at the University of Toronto's Rotman MBA Program, Ryerson's Masters of Engineering, Innovation and Entrepreneurship and leads McMaster's post-graduate Design Thinking course.
Author of the soon-to-be-released AI Product Design Handbook, and regular workshop facilitator, Ramy has led programs with organizations including CIBC, RBC, Intact Insurance, HSBC, and TD.
FAQs
Q: Why should I attend?
Machine Learning and AI are having a profound impact on every aspect of the financial services industry, with applications such as personalization, recommender systems, sentiment analysis, portfolio management and trading, process automation, compliance supervision and surveillance, to name a few. While technology-based companies are leading the charge in operationalized AI, financial firms of all sized are being forced to re-examine their data and create effective digital strategies.
Research has found that one of the main hindrances of effective AI deployment within industry, is the inability to demonstrate clear, effective data-strategies with specific results in mind. This course will allow you the unique opportunity to apply effective design thinking methodologies to applied AI and machine learning across a range of industries, to affect positive change within your organization and re-think the way data is being used.
Q: Is there any prerequisite technical knowledge I need to have?
No. The workshop will cater to participants of varying technical backgrounds. The first part of the day will serve as an introduction to core concepts, that will be built on in the afternoon portion.
Q: Will lunch be served?
Yes. Tickets include a catered breakfast, lunch, as well as drinks and light snacks after the event is done, during the post-workshop social.
Q: Will I receive a certificate?
Yes. You will receive a certificate and it may be eligible for reimbursement from your employer.
Q: When does early-bird end?
Early-bird tickets end March 31st, 2019.
Q: I'm still not sure if I should attend.
Have more questions? Great. Email us at academy@learners.ai
[1] According a survey released by the World Economic Forum and Cambridge Centre for Alternative Finance (CCAF).