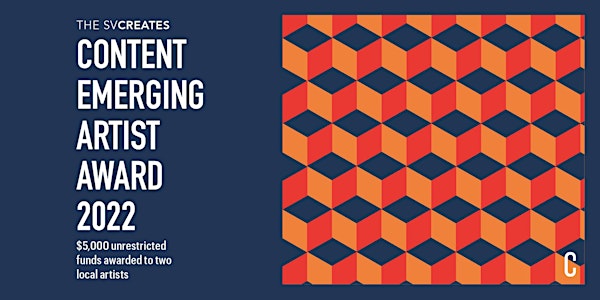 Application Workshop: Content Emerging Artist Award
Application Workshop: Tips for Developing Your Content Emerging Artist Award Application
About this event
SVCREATES Content Emerging Artist Award
Early career artists working in all genres, with practices centered in Santa Clara County, are eligible to apply for the Content Emerging Artist Award.
In this workshop we'll review the application requirements and discuss tips for crafting an application that tells a clear story about you and your artistic practice through your words and work samples.
Application deadline is December 10. 
See Award Program Guidelines and Application here.
Presented by SVCREATES Program Manager, Alyssa Erickson
Questions: contact Alyssa at alyssae@svcreates.org.
FREE