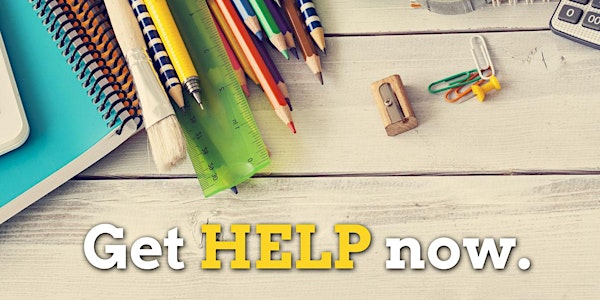 Application Night YES Prep White Oak
When and where
Location
YES Prep White Oak 5620 W Tidwell Road Houston, TX 77091
Description
Families Empowered's
Application Night
is here to help you get your child into a school of your choice.
---


Y

ou want your kids in a GREAT school.



Families Empowered can help.
Join us for Application Night, and get help submitting your school applications, understanding the process and changing the system.

• Successfully submit your school applications - start and FINISH 3+ applications during the event!
• Learn our best tips to avoid ending up on the waitlist. Your child deserves a seat - find out what you can do!
• Attendees will be asked to write a letter to their elected officials, asking for MORE SCHOOL CHOICE!
La Noche de Aplicación de Families Empowered está aquí para ayudarlo a que su hijo ingrese a la escuela de su elección.

Quieres que tus hijos estén en una GRAN escuela
Families Empowered podemos ayudar.
Únase a nosotros para la Noche de Aplicaciones y obtenga ayuda para enviar sus solicitudes escolares, comprender el proceso y cambiar el sistema.
• ¡Enviee con éxito sus solicitudes escolares - comience y finalice 3+ solicitudes durante el evento!
• Aprende nuestros mejores consejos para evitar terminar en la lista de espera. Su hijo merece un asiento: ¡averigüe qué puede hacer!
• Se les pedirá a los asistentes que escriban una carta a sus funcionarios electos, pidiendo ¡MÁS ELECCIÓN ESCOLAR!