Application for April 2 Book Club Party in NY

Ends Friday, March 1, 2013 at 11:59 PM (EST)
Event Details
Application for April 2nd Book Club Party in New York!

 *Please note applications for this event are due March 1st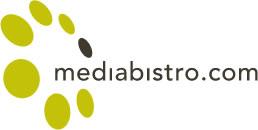 Mediabistro Book Club: quarterly showcase and party celebrating authors

Mediabistro is proud to announce the Mediabistro Book Club, where authors can highlight their latest work to Mediabistro party attendees. At the event, three-four authors will mingle and share drinks with Mediabistro's influential audience and read a five minute selection from their work.

To be considered, submit your application at least one month prior to the party you would like to be included in. You will be notified of your acceptance two weeks prior to the party. Parties will be held quarterly and co-hosted by Mediabistro GalleyCat editors.

For authors chosen, Mediabistro will:

*Mention author in party email invitation and on web site wih a link to author's web site
*Photograph the event and post all pictures to flickr -- follow up email will have a link to the flickr site

April 2 Event Format:
6:30-7:00 Cocktails & mingling
7:00-7:30 Selected author readings
7:30-8:30 Mingling with media peers
Organizer
Mediabistro
Mediabistro is the leading provider of jobs, news, education, events, and research for the media industry. Our mission is to help media professionals succeed and grow in their careers as we provide them with opportunities to acquire new positions, knowledge, skills, and connections.