Description
Application Development for Startups with Victor Lozinski
Our assumption is that startups with decent ideas and great execution have a good chance of success. It is therefore important to note that application development is one of the most vital execution areas for many early-stage entities.
Victor will discuss the typical mistakes and the do's and don'ts for application development in the startup environment. He will address common (and less common, but often difficult to correct) slip-ups related to solution architecture, technology selection, and integrations; as well as solution expandability, scalability and maintainability.
During the presentation, Victor will also list the pros and cons of doing all of your software development in-house versus working with external partners. Victor will have some technical experts from his team in the room, who will be glad to answer software development questions after the presentation. They will also be available for in-depth technical discussions if required.
Founders will learn how to succeed in the area of application development in the startup world, while having to contend, on a regular basis, with limited time and resources as well as rapidly changing technologies.
OUR SPEAKER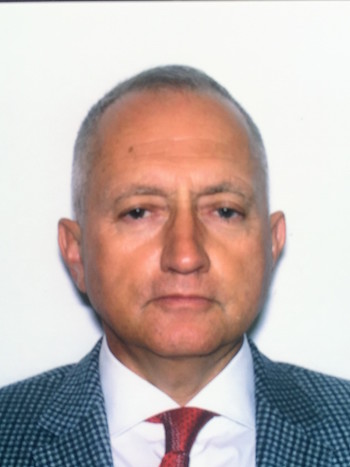 Victor Lozinski
Dr. Victor Lozinski is the CEO and co-founder of the LeverX Group, an application development organization and SAP System Integrator, with operations in the US, Germany and Belarus.
Dr. Lozinski has over 30 years of experience in engineering and business applications, software development and implementation, international business and executive management. Prior founding LeverX, Dr. Lozinski spent eight years with SAP in Germany and the US holding various technical and management positions in consulting, product development, product management, sales and business development.
Since the inception of LeverX, Dr. Lozinski and his team have grown the company to become an established player in the competitive market of Cloud/Mobile/Web applications development and a well-known entity in SAP Product Lifecycle Management (PLM) and SAP Supply Chain Management (SCM).
Having been involved in the creation and development of numerous enterprise and consumer applications since the early 1990's, Dr. Lozinski is a recognized authority, author and frequent invited speaker at industry conferences on the topics of technologies, solutions, and methodologies for extended SCM and application development.
Fluent in four languages (English, German, Russian, and Latvian), Dr. Victor Lozinski graduated in Mechanical Engineering and earned his PhD in Robotics from Rigas Tehniska Universitate in Lativa and Universität Duisburg-Essen in Germany.
LinkedIn Profile: https://www.linkedin.com/in/vlozinski
Date and Time
Location
Nasdaq Entrepreneurial Center
505 Howard Street
Plaza Level
San Francisco, CA 94105