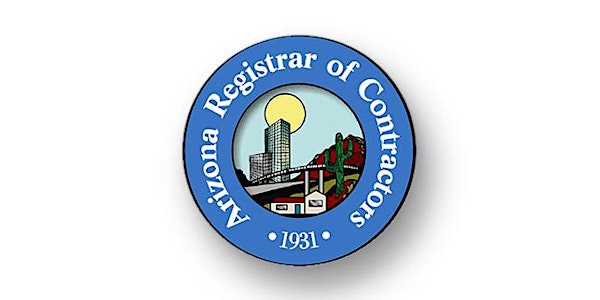 Applicant Education Seminar (Virtual)-August 16th, 2022
AZ Registrar of Contractors is hosting free virtual Applicant Education Seminars.
About this event
Applying for an Arizona Registrar of Contractors' license? Have questions?
Arizona Registrar of Contractors (AZ ROC) is here to help! We are now offering free virtual monthly Applicant Education Seminars in order to help answer your questions about the application process. During the Seminar, we'll discuss:
How to use and submit an application through AZ ROC's Online Customer Portal,
Which documents may be required to be submitted with the application,and
The common errors you can avoid to eliminate unnecessary delays in the review of your application.
In order to sign up for this free virtual event, please click on the "Register" button.