Description
---
THIS WEBSITE IS ONLY TO MAKE A DEPOSIT TO START YOUR PAYMENT PLAN. IF YOU WOULD LIKE TO PURCHASE YOUR TICKET IN FULL PLEASE VISIT WWW.JAMAICADREAMWEEKEND.COM AND USE PROMOTIONAL CODE "ALANA" THANK YOU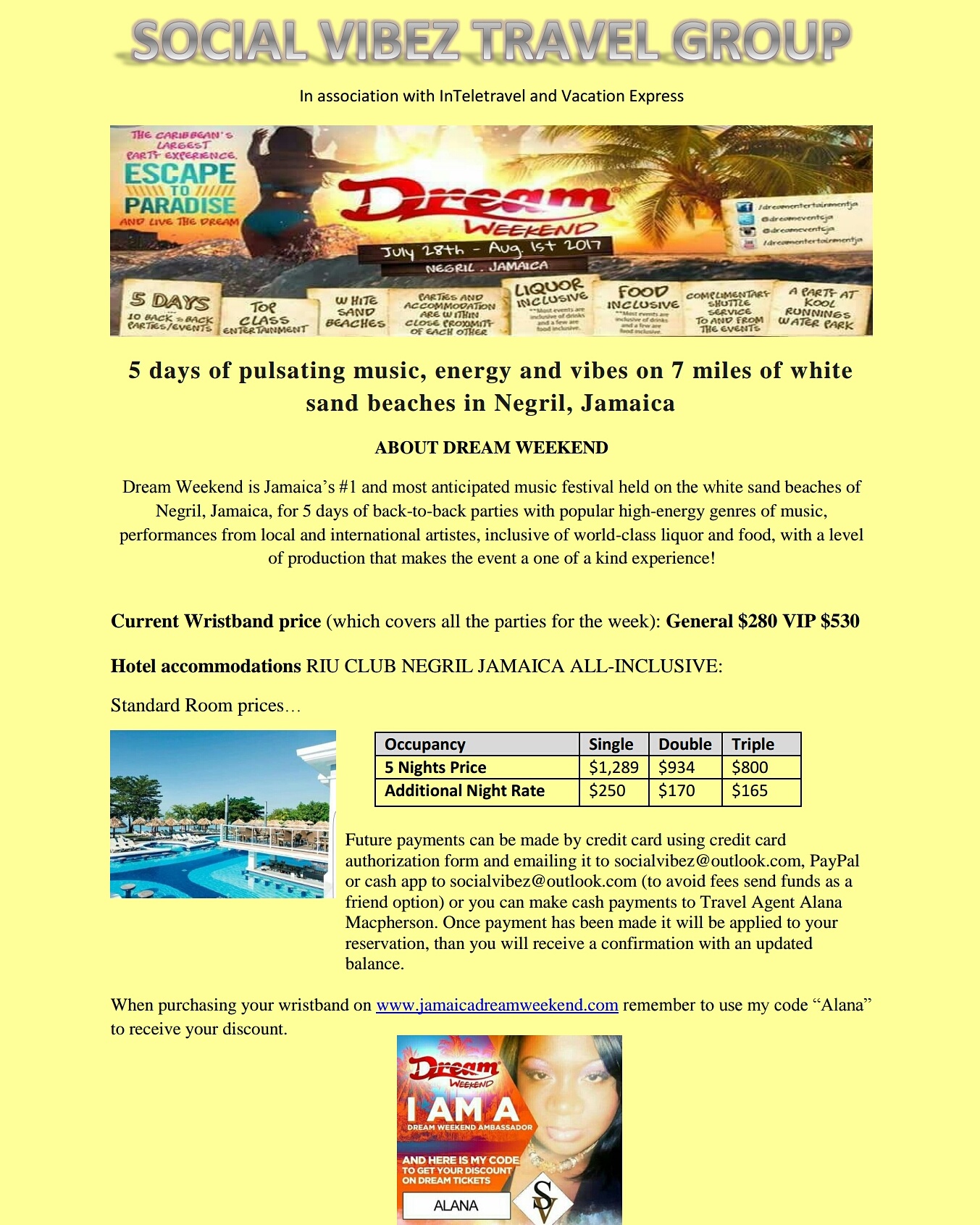 RIU CLUB NEGRIL
MAKE YOUR FIRST DEPOSIT OF $100 per person to HOLD your hotel room, continue with monthly payments but everything must be PAID IN FULL BY MAY 15TH 2017
Once you have made your deposit you will receive a client profile form to complete and return via email. If you have any questions you can text or whatsapp 347 678 4329
I am also available to search for other hotel quotes you may be interested in...
WRISTBAND PRICES *** REGULAR WRISTBAND $280 VIP WRISTBAND $530
Wristband payment plans starting Oct 26th 2016!
You will receive a confirmation email once you make your first deposit on your wristband
(or) You can also use my promotional code "ALANA" on the Dream Weekend website www.jamaicadreamweekend.com when purchasing your wristband and receive a discount.
You are more than welcome to contact the number above if you have any questions via whatsapp or text.
Thank You
Alana Social Vibez Travel
***All deposits and payments are non-refundable unless you purchase travel insurance....