Description
Venue: Kota Damansara
Date: 27/7/2018 (Friday) - 28/7/2018 (Saturday)
Time: 9.00am to 6.00pm
Have you been eagerly anticipating the Applecrumby™ Open House 2.0?

Good News! Applecrumby™ Open House 2.0 is official! We will be bringing our much-loved Safe,Natural and Organic (S.N.O) products on-ground for you to personally experience before purchasing and to also get more first-hand information from our helpful team!
Join us for a fun-filled 2-day product experiential event with exclusive deals on our Applecrumby™ in-house Products; such as Chlorine-Free Baby Diapers, Extra Thick Baby Wipes, Extra-Concentrated Cleaning Set, together with our newest addition of Fluorescence-Free Nursing Pad and many more other premium baby brands.
Did we also mention that your freebie awaits you with all single transaction orders from RM299 and above, just by showing your Eventbrite RSVP ticket and proof of purchase? All orders are also entitled to one lucky draw on the spot! Check out our bundle prices below for our ApplecrumbyTM products!

Wipes 20s Bundle of 6 Packs RM19
Wipes 80s Bundle of 3 Packs RM25, Buy 2 bundles FOC 1 bundle of Wipes 10s (6 Packs)
Wipes 10s Bundle of 6 Packs RM9
Chlorine Free Tape Diaper Bundle of 6 Packs from RM79.90 to RM142.90
Chlorine Free Pull Ups Diaper Bundle of 6 Packs RM89.90
Cleaning Set Bundle of 3 Bottles from RM36.90 to RM42.90
Nursing Pad Bundle of 4 Boxes RM39.90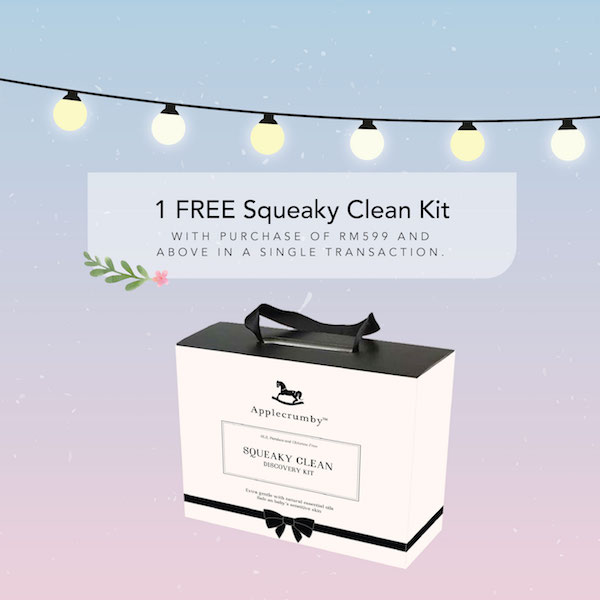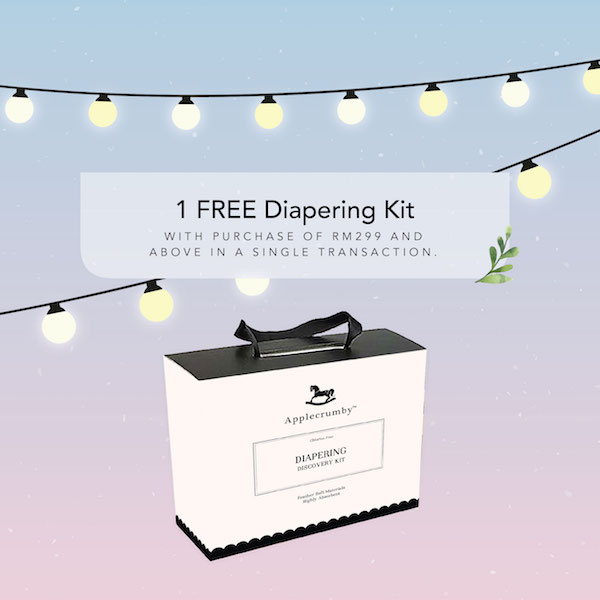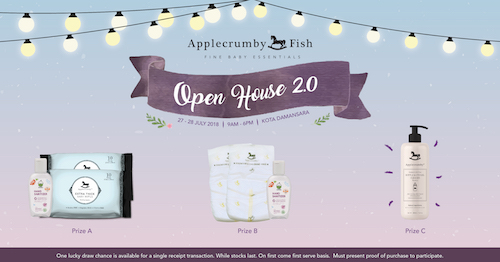 So what are you waiting for? Slot us in into your calendar and we will see you soon!
Follow us for more sneak peeks!
Instagram: @applecrumbyfish
Facebook: @applecrumbyandfish
Official webpage: www.applecrumbyandfish.com