Description
Are you interested in working at a tech-savvy, growing company?
AppFolio is hosting an open house in our very own office. Take a look at our MUSE profile to learn more about our culture, values, and initiatives.
We will have representatives from our Sales, Customer Success, Implementation, and Customer Service teams to chat with you about opportunities at AppFolio. This is a fun and informal way to get to know some AppFolians and the work we do on a day-to-day basis.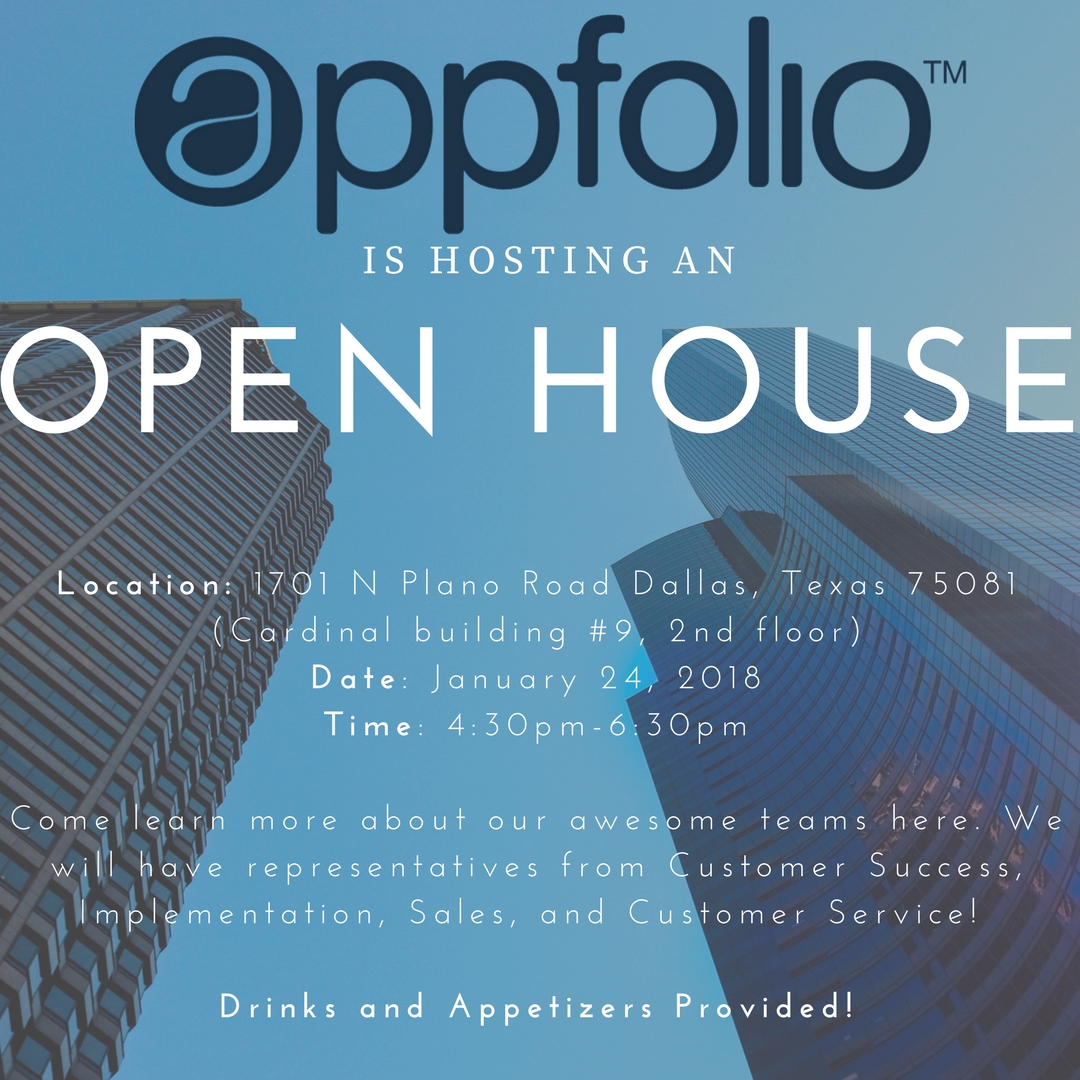 Get ready to have some fun! Check out our website to learn more: http://www.appfolioinc.com/
Please contact Kimi Mashhoon (kimi.mashhoon@appfolio.com) for all Customer Success and Implementation questions.
Please contact Liliya Abie (liliya.abie@appfolio.com) for all Sales and Customer Service questions.