Description
Apparel and Textile Sourcing returns to Canada in 2020 | New Venue | New Suppliers | New Speakers
The largest international sourcing event focused on the Canadian and North American Apparel, Textile, and Fashion sectors. Connect with 500+ exhibitors from the world's major manufacturing countries supplying the Canadian apparel market with Finished Apparel, Textiles, Fabrics, and Fashion.
The world's top retailers, manufacturers, suppliers, and industry professionals will once again come together for 3 days of networking, education, and sourcing.
This year we are moving to a new venue, The Toronto Congress Centre located at 650 Dixon Road
Etobicoke, Ontario, M9w 1J1
Attendees include designers, brands, buying offices, retailers, eCommerce marketplaces and others sourcing raw materials and completed merchandise.
---
To Attend:
Register on our official website. Contact our offices and it would be our pleasure to assist with upgrading your admission to a VIP Buyer Badge at No Extra Cost
Register www.ApparelTextileSourcing.com/Canada/
Headquarters: +1-213-802-1337
24/7 ATS WhatsApp: +1 562-896-6438
Request ATS Exhibitor Kit: ATS@manufacturer.com
---
WHAT YOU'LL EXPERIENCE:
500+ Exhibitors

5,000+ buyers to expand your market share

Canada's top sourcing destination

30+ Keynotes & Panels - 1,500+ in attendance

Fashion Shows - Exhibitor runway shows

Trend forecasting - Featuring Color Trends from PANTONE
Connect with more than 500 exhibitors from the world's major manufacturing countries supplying the Canadian apparel market with finished apparel, textiles, fabrics, and fashion.
China
United States
India
Canada
Mexico
Pakistan
Bangladesh
Mongolia
Vietnam
Korea
Indonesia
Nepal
Sri Lanka
Ukraine
Switzerland
Colombia
Peru
Guatemala
El Salvador
Honduras
Join the other Brands, Retailers, Distributors, and eCommerce attendees. Who attends? Executives, Purchasing Teams, Product Developer, Textile Experts, Fashion Designers, Sustainability Experts, VP of Global Sourcing, Category Buyers, Merchandisers, Quality Control Specialist, Compliance Organizations, Importers, Exporters, Textile Print Designers, Trend Forecaster, Fashion Directors, Fashion Showrooms, Brand Incubators, Apparel Technologists, Design Director, Apparel Innovator, Materials Experts, Design Researchers, and external design collaborators.
---
Check out our other International Sourcing Trade Shows in Miami, and our exclusive Matchmaking event in Montréal, Canada.
For more information visit www.ApparelTextileSourcing.com.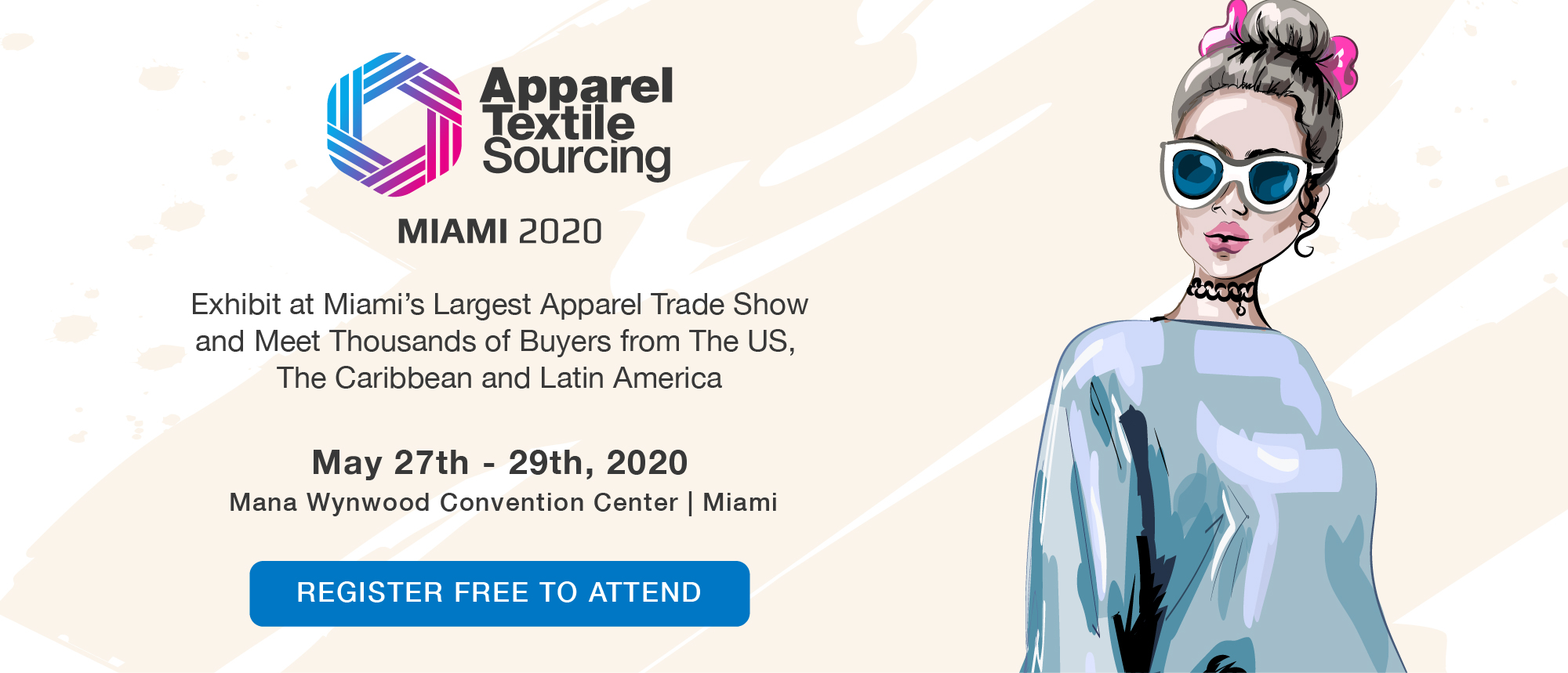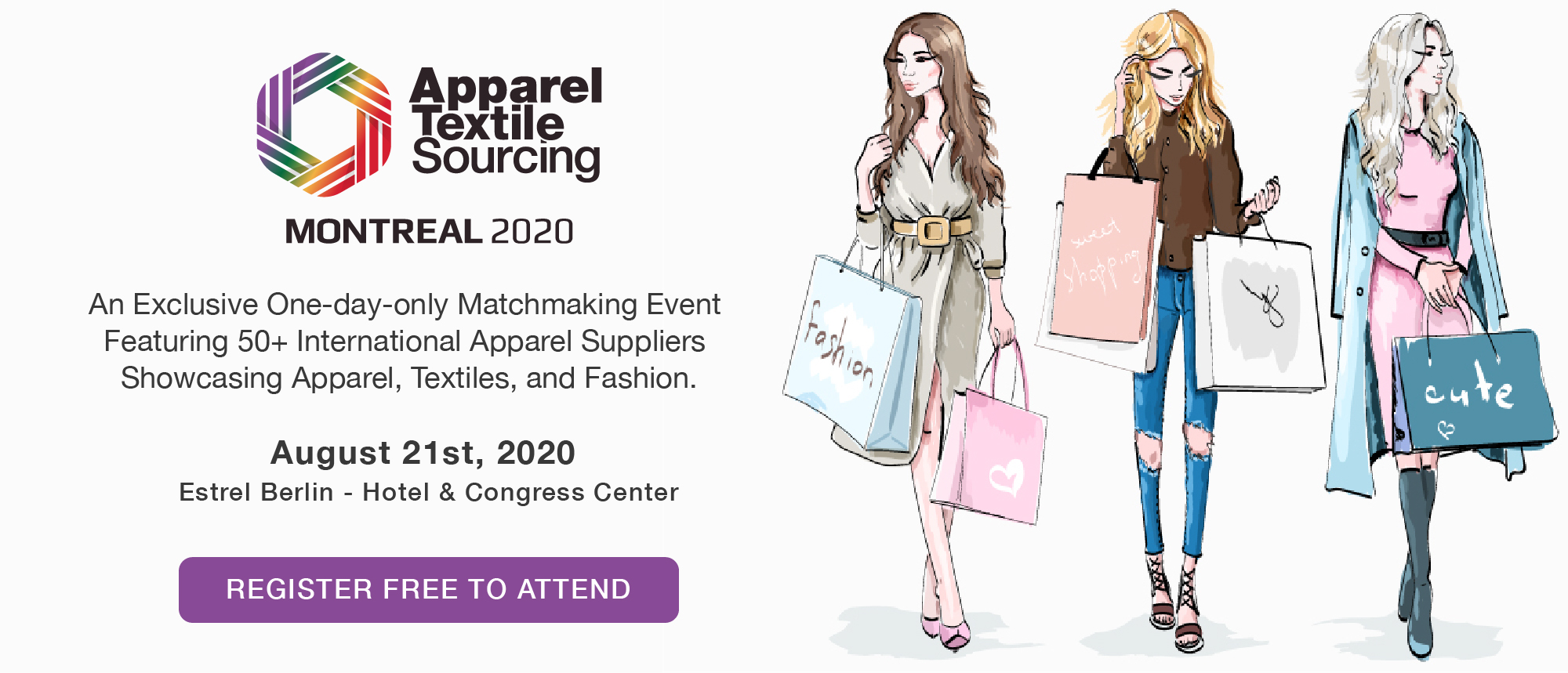 ---
Share this event on Facebook and Twitter.
We will see you at the show!
-Our Team at Apparel Textile Sourcing.com