Description
Author Jeffrey H. Ryan will be at the Grand Opening of the L.L. Bean store in Park City, Utah to sign copies of his highly acclaimed books: Appalachian Odyssey: A 28-year hike on America's trail and his newly released Blazing Ahead: Benton MacKaye, Myron Avery and the Rivalry that Built the Appalachian Trail.
Appalachian Odyssey
"This book is terrific! It also has some laugh out loud moments."
Appalachian Odyssey is an informative, fun read that invites everyone along for the adventure. As one reviewer put it, "it may surprise people that I thoroughly enjoyed a memoir about hiking the Appalachian Trail. But I did!"
The former Executive Editor of National Geographic has written that "Appalachian Odyssey is destined to be a classic of nature and travel writing." It is a story of enduring friendship infused with historical perspective and the joys of staying true to a vision that culminate in a singularly entertaining journey.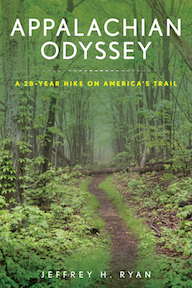 Blazing Ahead
Few know the story behind the creation of the world's longest hiking-only trail. The proposal could have died in the pages of a journal had it not been for the efforts of many people ― including two, in particular: Benton MacKaye and Myron Avery.
While the two men shared a common goal, their vastly different personalities meant it was only a matter of time before these sometimes allies, sometimes adversaries had a falling out. Ryan's latest book weaves together history and biography to bring the story of how a dreamer and a doer created a something that neither could have done had they tried to go it alone.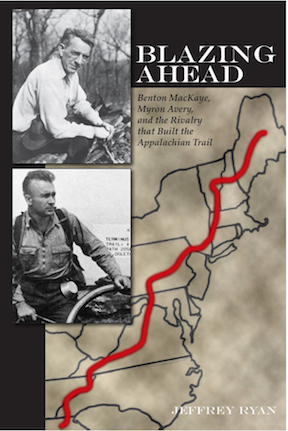 L.L. Bean
Jeff Ryan worked at L.L. Bean for 19 years, including the first 14 years of his Appalachian Odyssey. He looks forward to appearing in Park City. "L.L. Bean grand opening events are fantastic. I always enjoy meeting people who share a love of the outdoors, and Park City is the place to be for that!", says Ryan, who visited more than 30 L.L. Bean stores last year.
Copies of both books will be available for purchase and the author would be delighted to sign copies.