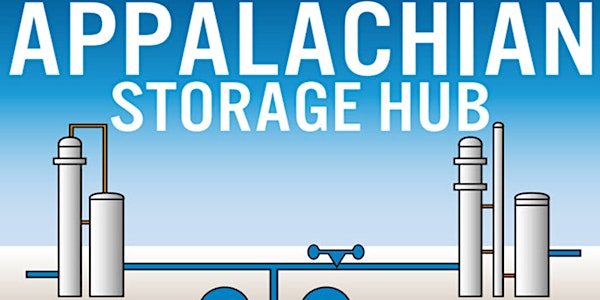 Appalachian Hub Storage Conference : In-Person Networking with the Industry
Attend this Live In-Person event! Register now so you can network with fellow industry leaders and hear the 2021 industry outlook.
When and where
Location
Hilton Garden Inn Pittsburgh/Southpointe; An in-person live conference. Register now so you can network with fellow industry leaders and hear what 2021 has in store for the industry. 1000 Corporate Drive Canonsburg, PA 15317
About this event
We are committed to providing a safe conference environment in conjunction with Hilton Hotels. Read more about what Hilton is doing. As the COVID-19 situation remains fluid, we have plans for social distancing conference all the way through to normal. As we move closer to the conference we will outline our plans to registered participants and post them on this page. YOU WILL HAVE UNIQUE NETWORKING OPPORTUNITIES, register Now!
Underground storage is a critical factor for the success of cracker plants in the Appalachian Basin.
Appalachian Basin Underground Storage Outlook
We are pleased to feature our presenting sponsor Mike Tritt, Lane Power and Energy Solutions at our 4th Annual Appalachian Storage Hub Conference. Mike will kickoff the day discussing Lane Power and Energy Solutions expertise and patent pending technology which makes it a global leader in underground storage. Additionally, he will give his outlook for the development of multiple underground storage facilities in the Appalachian Basin which will include Natural gas, NGLs and Hydrogen which will play an important role in generating green power. You will find the presentation extremely informative as he gives you a look at underground storage over the next five to ten years.
Explore the next regional mega project
The Appalachian Storage Hub is a $10+ billion infrastructure project that will allow the chemical and downstream sectors to grow synergistically, leading to an economic revitalization of the Appalachian Basin. The shale gas revolution has delivered, with billions invested in the region, providing low cost energy and feedstock. That has resulted in a dramatic 50% increase in downstream chemicals investment such as the multi-billion Shell ethane cracker . This is just the beginning!
YOU WILL DISCOVER:
why a storage hub is critical, and how it works
behind the scenes progress to date in funding, siting, and permitting
critical next steps
types of products and services that will be required for this mega project
key regional government decision makers
natural gas exploration and production companies
midstream gas companies and suppliers
downstream chemical producers and other manufacturers
Conference Objective:
Participants will learn about the key upstream development opportunities expected for the Appalachian Basin over the next several years. People will walk away with an understanding of the where, when and how much development is anticipated from shale development throughout the region. Participants will also learn how to engage with upstream companies through their presentations and networking opportunities.
Registration: Full conference registration is $495.00. Conference rate includes all day access to sponsors, speakers, lunch, networking breaks, electronic copies of presentations and list of attendees.
The conference planners reserve the right to cancel or postpone any event due to insufficient enrollment or any other unforeseen circumstances. If an event is cancelled or postponed, the conference planners will refund registration fees, however, cannot be held responsible for other costs, charges or expenses, including cancellation/change fees assessed by airline or travel agencies.
Contact Joe Barone, jbarone@shaledirectories.com or 610.764.1232 with questions.
Desired dress is business casual.