Description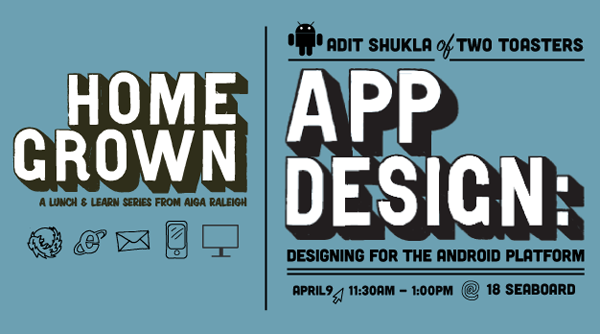 Designing for the Android Platform
For those unfamiliar with the Android platform, the process for reinterpreting an iOS or web application for native use is beset by a number of pitfalls and constraints. After all, like designing for native experiences on any other platform, there are many eccentricities and idioms on Android that must be considered in order to craft a consistent and satisfying application. In this talk, Adit will be walking through the steps for reimagining common iOS usage paradigms, some uniquely Android usage metaphors, best styling practices, designing for multiple form factors and processes for supporting developers to execute designs.
Join us April 9 for our Homegrown on App Design with:
Adit Shukla of Two Toasters.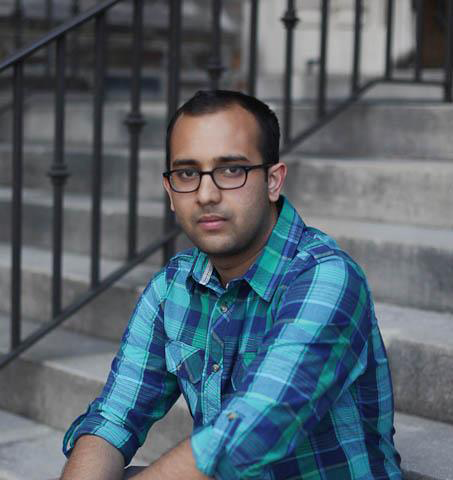 Adit is the Director of Creative Strategy and lead designer at the mobile app development firm Two Toasters. Acting as Director of Creative Strategy Adit has worked with a number of clients to build critically acclaimed iOS and Android applications. Most recently, he worked with Simple on the design of their well received android application. In his spare time Adit is an avid cook with an affinity for testing the level of spiciness he can manage.

Tanglewood Farms chicken salad with Perry Lowe Orchard apples, turnips, walnuts, and a bleu cheese vinaigrette
Moore Brothers' beef brisket and asparagus salad with pears, sweet potatoes, bacon, and bleu cheese dressing
Grilled meatloaf with goat cheese smashed red potatoes, spinach, and house-made Worcestershire Wood
Fire grilled Portobello mushroom with braised lentils, butternut squash, and roasted fennel
Shrimp and grits with spinach and champagne tarragon butter
---
Homegrown, a Lunch & Learn series from AIGA Raleigh
Things change fast in our industry, and it's important for us to grow our non-traditional design skills. This monthly lunch series brings local, "homegrown" experts together with designers for an intimate, indepth discussion of different skills or topics that will help designers add a few skills to their toolbox. Homegrown is your opportunity to have lunch with the smartest people in town.