Description
The Deborah Company International cordially invites you to attend the 2019 Apostolic Transformation and Restoration Conference in Charlotte, North Carolina. Join Host Prophetess Myra Stewart and The Deborah Company International family as we embark upon a true encounter with Holy Spirit to process us for the Next Dimension! This conference will be an unforgettable experience filled with Davidic Worship and Kingdom Advancement through authentic Apostolic teaching and deliverance. We welcome you!
Romans 12:2 – "Do not be conformed to this world, but be transformed by the renewal of your mind, that by testing you may discern what is the will of God, what is good and acceptable and perfect."
Are you searching and looking to go to the next dimension in your life, ministry, family, and business that will release and unlock supernatural potential to accomplish what you're assigned to do for the Kingdom of God?

Are you yearning for a powerful encounter with God, an outpouring of His Spirit?

Are you hungry for an anointed experience with God, one that will cause you to be re-fueled, recharged, refreshed, and revived to carry out the mandate God has placed upon your life?

Are you seeking a Fresh Move of God that will catapult you into your destiny?
Then this conference is for you!! Come ready to be transformed and restored!!!
November 15- 16, 2019
SCHEDULE
Friday, November 15th
---
7:00pm | General Session | Speaker Prophetess Myra Stewart
(Dinner Immediately Following - Included in your registration)
Saturday, November 16th
---
(Breakfast on your own)
8:00am | Intercession | Life Changers Intercessory Prayer Team
8:45am | Davidic Worship | KAWC Worship Team
9:45am | Day Session | Speaker Apostle Adrienne Sumler
11am | Panel Discussion | Company of Apostles & Prophets
(Lunch Immediately Following - Included in your registration)
*Special Note - Friday night's session is free and open to the public; however dinner will only be served to those who paid registration.
---
Register now!!!
Host Hotel - Hilton Charlotte University Place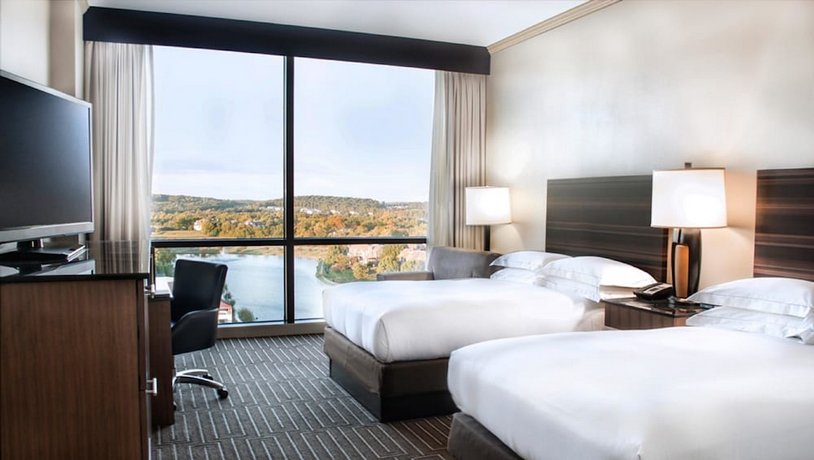 Group Name:The Deborah CompanyGroup
Code:DEBORA
Check-in:15-NOV-2019
Check-out:17-NOV-2019
Hotel Address:8629 JM Keynes Drive Charlotte, North Carolina Zipcode - 28262
Phone Number:1-704-547-7444
Nearby Attractions and Things to do in Charlotte
Discovery Place 10 MI
Mint Museum of Art 10 MI
Duke Energy Explorium 10 MI
Concord Mills (Shopping) 5.7 MI
Museum of the New South 10 MI
UNC-Charlotte Botanical Gardens 1.0 MI
Backing Up Classics Auto Museum 3.0 MI

City Center (Downtown Charlotte – EpiCenter) 8 MI
Dining and Nearby Restaurants
Inside Hotel
Fountainview
In Room Dining
Edgewater Bar and Grille
University Café' – Starbucks Inside
In Close Proximity to Hotel
Cava
Chili's
Pei Wei
Los Arcos
Applebee's
Blaze Pizza
Saigon Bay
TGI Friday's
China Buffet
City Barbecue
Delish Cakery
House of Leng
Noodles & Company
FireWater Restaurant
Ciro's Italian Restaurant
Fruity Cup Frozen Yogurt
Nakato Japanese Steakhouse
Ninety's Sandwiches & Ice Cream
Boardwalk Billy's Raw Bar and Ribs
Zapata's Cantina and Mexican Restaurant
Public Transportation
UBER
LYNX Transit System (JW Clay Station)
Various Taxi Cab Services (See Concierge)
Hilton University Place Shuttle (Please call for routes)
CATS (Charlotte Area Transit System - Public Transportation)