Event Information
Location
New Residence Hall, McGill University
3625 Av du Parc
Montréal, QC H2X 3P8
Canada
Refund policy
Refunds up to 30 days before event
Description
McGill University's 2019 megagame, APOCALYPSE NORTH, is a game of emergency response, national survival, and federal-provincial politics during a zombie armageddon.
The United States is descending into chaos as it is overrun by mindless undead abominations. Can Canada survive the murderous zombie menace from the south? Can Ottawa, Québec, and Ontario overcome their differences in time?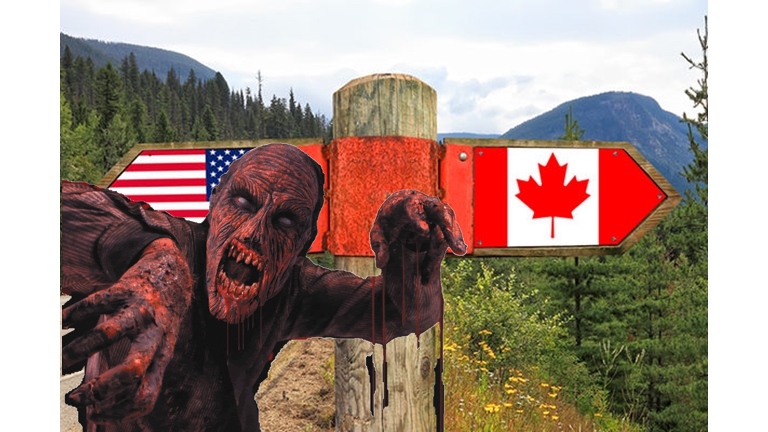 Approximately one hundred participants will assume the roles of federal and provincial politicians, military commanders, local mayors, police and fire chiefs, public health officials, scientists, community leaders, the media, and even local franchisees of a national doughnut chain.
APOCALYPSE NORTH is a non-profit activity organized by PAXsims and cosponsored by the McGill Political Science Students' Association (PSSA), International Development Student's Association (IDSSA) and Sociology Students Association (SSA).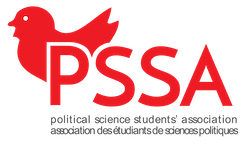 ---
FAQs
People do this for fun?
Yes they do, all over the world. You'll find a report on one Megagame in the British newspaper The Independent here, and a video report at the blog Shut Up & Sit Down here (and here and here). For details of the New World Order 2035 megagame held at McGill in February 2016, check out the reports at PAXsims, as well as this article published in the McGill International Review. For the WAR IN BINNI megagame held at McGill in February 2017, see this PAXsims report. For the DIRE STRAITS megagame held in 2018, you'll find a report here.
Megagames can be used for serious purposes too: Game designers Rex Brynen, Tom Fisher, Vince Carpini, and Jim Wallman do game design and facilitation work for governments, international organizations, corporations, NGOs, and universities.
What prior experience do I need?
Absolutely none, other than a willingness to enjoy yourself with 100 or so other treacherous, scheming people in a very large room.
Can I be part of a group with my friends?
If several of you register and want to be part of a group, email us (megagame@brynen.net) and let us know who you all are and we'll try to do our best to accomodate you. Also let us know if you have role preferences. We can't guarantee anything, however—it depends on how many requests we get. Such group requests must be received by February 1.
What will I do for food?
Brainzzzz! We strongly suggest that you bring a lunch. There are food outlets nearby, but given the pace of the game we don't advise disappearing to eat.
What happens if I buy a ticket and can't attend?
A refund will only be issued up to 30 days before the game.
However, you can sell your ticket to someone else and transfer your registration to them. If so, please let us know so we can update our information.
When should I show up?
We will start the game at 10h00, so try to be at the site by 09h30 at the latest to allow time for registration.
How will I get briefing materials and rules?
These will be emailed to participants a week or two before the game.
What should I bring?
Bring a copy of the briefing and the rules. Although there is certainly no requirement to "dress" for your role, some players like to do so. Since simulation news will be distributed by web and Twitter, a smartphone or laptop can be helpful (although we're not responsible for the security of the latter, so keep it near you).
Where can I contact the organizer with any questions?
Contact Professor Rex Brynen at megagame@brynen.net. Please includes the subject line "APOCALYPSE NORTH."
Date and time
Location
New Residence Hall, McGill University
3625 Av du Parc
Montréal, QC H2X 3P8
Canada
Refund policy
Refunds up to 30 days before event