APO FORUM 2018: Redesigning the Public Knowledge System: New Tools and Stra...
Description
Find out how research and knowledge sharing is changing and the tools and strategies that will support innovation in public policy and practice.
Download the full Final Program
Program:
Across government, academia, the community sector and industry, the production, use and management of publicly funded research and information is in crisis – both in Australia and around the world. Determined efforts are underway in many sectors but often occur in isolation from other campaigns and without a sense of the wider system. Held during International Open Access week, the second APO Forum will respond to the OA week call to 'Design the equitable foundations for open knowledge'.
This one day forum will focus on understanding the issues affecting research publishing and use in public policy, practice and industry, and look at how we can change aspects of the system to ensure public knowledge is F.A.I.R. (Findable, Accessible, Interoperable, Reusable) now and into the future.
The discussion will cover:
The challenges and opportunities for research engagement and impact, knowledge mobilisation, equity and access, open government


Innovative publishing and social data platforms


The potential and dangers of new technologies and automated decision-making


Business models and strategies for reinventing and supporting the public value of knowledge


Speakers include:
Assoc. Prof Catherine Althaus

– Associate Dean (Academic), Australian and New Zealand School of Government (ANZSOG)

Dr Amir Aryani

– Head of Social Data Analytics Lab, Social Innovation Research Institute, Swinburne University of Technology

Dr Ginny Barbour – Director, Australasian Open Access Strategy Group (AOASG), Queensland University of Technology (QUT)
Dr Ken Coghill

– Chair, Open Government Partnership, Civil Society Network

Prof Jane Farmer – Director, Social Innovation Research Institute, Swinburne University of Technology
Prof Lisa Given – Associate Dean (Research and Engagement), Faculty of Health, Arts and Design, Swinburne University of Technology
Prof Susan Luckman – Professor, Cultural Studies in the School of Creative Industries, University of South Australia (UniSA)
Karen Mahlab AM – Founder and CEO of Pro Bono Australia
Prof Denise Meredyth

– Pro Vice Chancellor for the Division of Education, Arts and Social Sciences, University of South Australia

Pru Mitchell – Manager of Information Services, Australian Council for Educational Research (ACER)
Gwenda Thomas

– Director, Scholarly Services & University Librarian, The University of Melbourne

Prof Julian Thomas

– Director, Enabling Capability Platform (ECP), Social Change, RMIT University

Dr Howard White – CEO, Campbell Collaboration (APO Forum keynote speaker).


Tickets:
$225 General Admission

$100 for APO Partner staff (Swinburne University of Technology, Australia and New Zealand School of Government (ANZSOG), University of South Australia (UniSA), Australian Research Council
$150 for

Australasian

Open Access Strategy Group (AOASG) Members


$25 students/concession.
To held in the lovely space of Engineers Australia. Fully catered with morning tea, lunch and afternoon tea provided. All proceeds go towards covering the costs of the event and the not-for-profit work of APO and AOASG.
Please contact event@apo.org.au if ticket costs are an issue for you to attend.
Getting there:
Engineers Australia is close to the corner of King and Bourke Streets in Melbourne CBD.
By train: The venue is one block from Southern Cross station.
By Tram: Catch a Bourke St tram, get off at either Spencer St or William St stops.
Side events:
In addition, there will be a film screening of Paywall: The Business of Scholarship at ACMI X on Wednesday 24 October, as well an APO Workshop to be held on Friday 26 October at Swinburne University: Introduction to Systematic Reviews for the Social Sciences.
Presented by APO in partnership with:
Swinburne University of Technology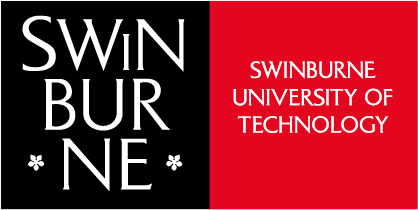 The Australasian Open Access Strategy Group

APO is proudly supported by our major partners: