APIdays Singapore: "APIs, Ecosystems, and Finance-as-a-Service"
Description
Open Banking is just the start. Digital Marketplaces are changing the way customer value is delivered. Across industries - banking, insurance, payments, wealth management and business services – enterprises and startups alike must build a partner ecosystem enabled by APIs, or make their own services plug-and-play so they can participate in others' marketplaces.
Asia's diverse cultures, economies and regulatory environments present challenges for firms wanting to scale their business. Yet these are opportunities for those who have learned to partner to deliver great customer experiences. Building a partner ecosystem enabled by flexible, secure and sustainable Application Programming Interfaces is key.
This is impacting all financial sectors - retail banking, wealth management, corporate banking, payments and insurance. Marketplaces enable customers to plug-and-play the services they need.
​We are gathering the best experts and companies on Open Banking and Open Insurance to talk about how banking - and insurance - as-a-service is re-defining how financial services are delivered and consumed, how APIs enable plug-and-play partnerships between large institutions, nimble Fintechs, and firms in the wider economy, and how practices are evolving from having to write integration code for each bank towards emerging standards.
Speaker LineUp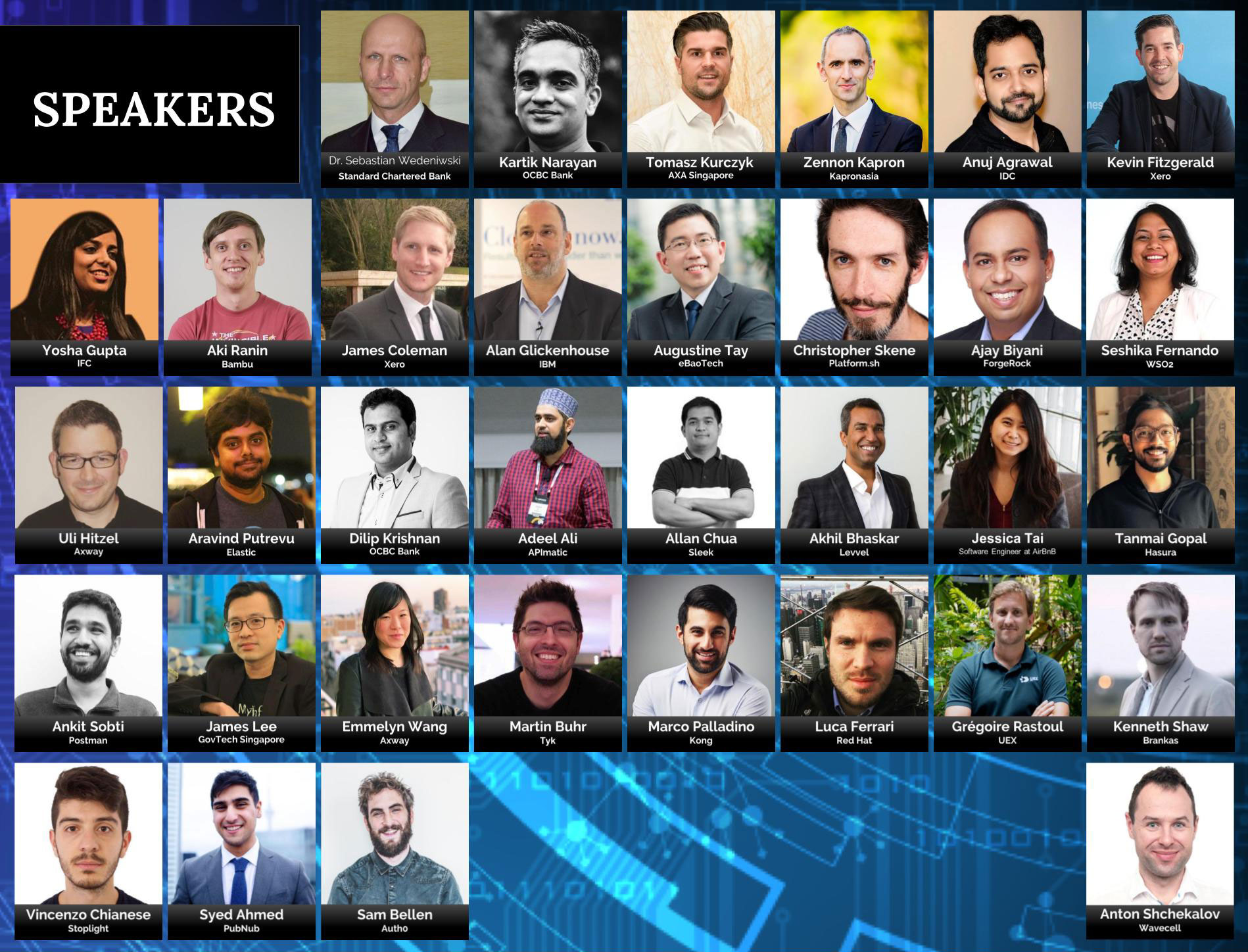 Dr Sebastian Wedeniwski, Chief Technology Strategist, Architecture Management at Standard Chartered Bank
Kartik Narayan, VP, Business Transformation, Consumer Financial Services at OCBC Bank
Tomasz Kurczyk, Digital Transformation Director at AXA Singapore
Zennon Kapron, Founder and Director of Kapronasia
Anuj Agrawal, APAC Open Banking Lead Analyst at IDC
Kevin Fitzgerald, Regional Director Asia at Xero
Yosha Gupta, Digital Financial Inclusion Specialist and Financial Inclusion Consultant, IFC, at World Bank Group
Aki Ranin, Co-founder and Chief Operating Officer of Bambu
James Coleman, Senior Developer Evangelist at Xero
Alan Glickenhouse, API Business Strategist at IBM
Augustine Tay, General Manager, South East Asia at eBaoTech
Christopher Skene, Regional Manager (APAC) & Director (Australia) at Platform.sh
Ajay Biyani, Head of Customer Engineering -Asia & Japan at ForgeRock
Uli Hitzel, API Evangelist & Developer Advocate at Axway
Aravind Putrevu, Developer Advocate at Elastic
Dilip Krishnan, Vice President, Open Banking / API Business Manager at OCBC Bank
Adeel Ali, Co-founder and CEO of APImatic
Allan Chua, Solutions and Integrations Architect at FWD Group
Akhil Bhaskar, General Manager, Asia Pacific at Levvel
Seshika Fernando, Head of Financial Solutions at WSO2
Ankit Sobti, Co-founder and CTO of Postman
James Lee, Lead Solutions Architect at GovTech Singapore
Emmelyn Wang, API Strategist at Axway
Martin Buhr, Co-founder & CEO of Tyk
Marco Palladino, Co-founder & CTO of Kong
Luca Ferrari, Senior Solution Architect at Red Hat
Jessica Tai, Software Engineer at AirBnB
Vincenzo Chianese, Software Developer atStoplight
Syed Ahmed, Developer Advocate at Pubnub
Kenneth Shaw, Founder & CTO of Brankas
Grégoire Rastoul, Founder & CEO of UEX
Tanmai Gopal, Co-founder & CEO of Hasura
Sam Bellen, Developer Evangelist of Auth0
Anton Shchekalov, VP Engineering at Wavecell
Sponsors and Agenda: Visit the event page at apidays.co/singapore2019 to learn more about the detailed agenda section, featured speakers and posted logos.
Technical and business attendees are from these startups and incumbents: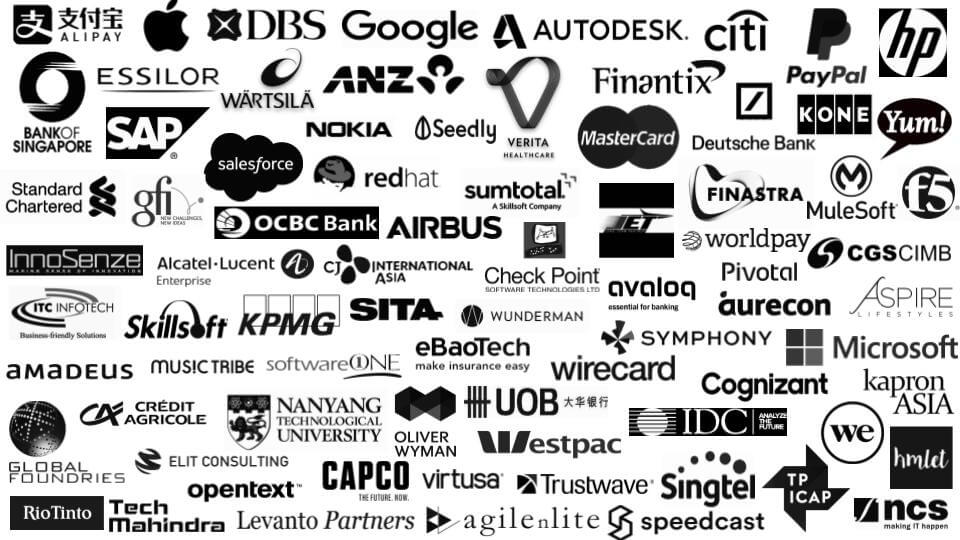 Our code of conduct is available here - https://www.apidays.co/code-of-conduct