Description
PRIZES? Yeah, we got prizes...
1st: Most awesomest app of the day: $750 Apple Gift Card
2nd: Just a little less awesome app: AR Drone Helicopter
3rd: Still awesome, but not as awesome as the other two: Apple TV + $50 iTunes gift card
Full Contact spot prize: 500k API calls + 2 cases of PBR
Mashery spot prize: Jawbone Jambox + Jam chain (in Mashery red)
SendGrid spot prize: Jawbone Jambox (in SendGrid blue)
Twilio spot prize: free credits for calls and SMS!
Calling all hackers, developers, code monkeys, and data junkies!
In conjunction with The Combine 2011, the API Hackday crew is making a stop in Bloomington, IN! This will be our first event in the Hoosier state, after touring around the country and hacking in cities like SF, NYC, Chicago, LA, Portland, Austin, SLC and beyond!
The friendly organizers at The Combine have been amazingly helpful in making this happen. We have integrated the hackday into the conference to a great degree in order to get Combine attendees involved, but we hope others from the Indiana startup community will join us as well!
API Hackday Boulder is brought to you by Cheddar Getter, Full Contact, Mashery, SendGrid, & Twilio.
---
Schedule
We may still update, but this is roughly what you can expect.
8am - 8:30am | Registration / Coffee / Breakfast
8:30am -9:30am | Intro / API Workshops
9:30am - 12pm |

Hackedy hack

12pm - 1pm | Lunch
1pm - 5pm |

Clackedy clack

5pm | Submission Deadline
5:15-5:45pm | Presentations
5:45pm- 6:00pm | Judging & Awards
---
Menu
To ensure you attain and maintain maximum hacker joy, we will ensure you are fed and caffeinated throughout the event.
---
Sponsors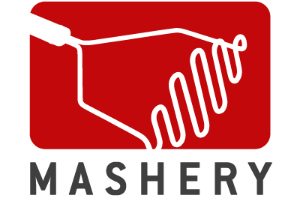 ---
Partners

Organizer of API Hackday Bloomington, @ the Combine