APHA for ACA: A Codeathon to Help Implement The Affordable Care Act
When and where
Location
Boston Convention & Exhibition Center 415 Summer St Boston, MA 02210
Description
APHA Codeathon for ACA

With the launch of the Health Insurance Marketplace and historic investments in prevention and wellness, now is the time to help leverage the Affordable Care Act to transform our nation's health.

Join developers, designers, coders, public health professionals, students and others to create apps, platforms, visualizations and other innovations to support public health agencies and organizations in implementing the ACA.

Develop an app to connect community members to tobacco cessation services. Design a program to help make preventive health screenings more widely accessible. Create tools to collect data for improved public health research.

The APHA codeathon will be held Nov. 1-2 in conjunction with our Annual Meeting and Exhibition at the Boston Convention and Exhibition Center. APHA's codeathon is free to attend, but you must register in advance. Separate registration is required to attend the APHA Annual Meeting.

Innovations created during the codeathon will be judged by a panel of experts who will award prizes for winning entries.

Register for free today!

Sponsored by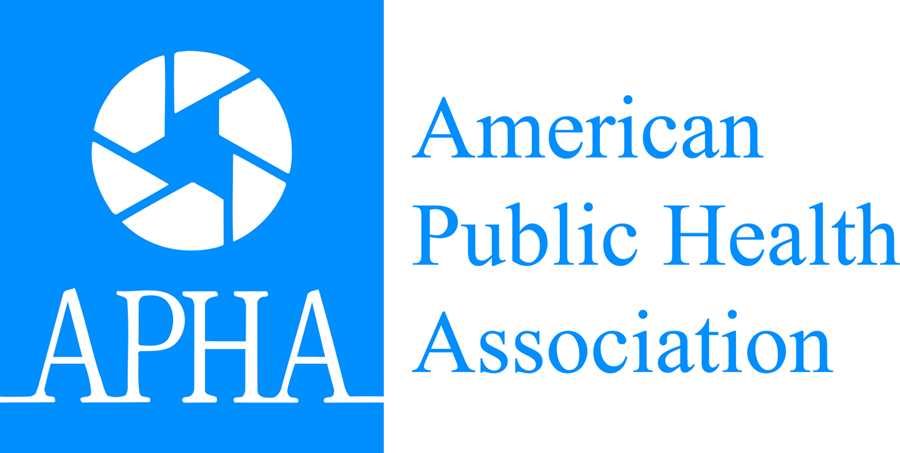 Visit ESRI in booth 613 in APHA's Public Health Expo
FAQs

I have never been to a codeathon or hackathon before. Do I need to know how to code like an expert in order to participate?
This event is for people with a range of skill levels, including beginners to experts.

Do I need to be a public health expert to participate?
You do not need to be a public health expert. You will be creating resources for real-world settings. The project you present will be judged on how useful it might be to public health providers.

How much does it cost to participate?
There is no cost to attend this event, but we ask that you register in advance. If you would like to attend the APHA Annual Meeting and Exposition, a separate registration is required.
Do I need to have a team formed before I come to the event?
No. Participants can form teams on site at the Boston Convention Center. You may also work on a solo presentation.
What room in the Boston Convention Center?
Room 52A on the lower level
How will the Boston Red Sox World Series Parade affect us?
The APHA13 Shuttle Service will be suspended between 8:30a-2p 11/2 due to the Red Sox Parade. Details: http://action.apha.org/site/MessageViewer?dlv_id=48161&em_id=43963.0
May I sleep overnight at the venue?
NO. There are no overnights or camping at the Convention Center. Participants are responsible for their own housing arrangements.

I would like to learn how to code or brush up my skills. Is there anywhere online I can start this process?
Yes. One site is Codeacademy where you can learn to code interactively, for free.

Who owns the project?
You own your project.
What are the hashtags for this event?
#APHAcodeathon at #APHA13

I want to share my Codeathon slides or code. Can I post these online?
Yes! Links will be provided during the event.

Is there a minimum age to participate?
Yes. Participants ages 14-16 must be accompanied by an adult and have parental permission.
Is there a Code of Conduct?
Yes. The APHA Annual Meeting Participation Policy
Annual Meeting and Codeathon attendees and participants agree to conduct themselves in a manner appropriate for a gathering of health professionals. Inappropriate behavior, unauthorized demonstrations or gatherings creating a disturbance, disruption or safety hazard are prohibited inside any meeting facility or the exhibit hall. Participants found disrupting any part of the APHA Annual Meeting or Codeathon, conducting themselves in a manner unbecoming a public health professional, or violating these policies will be asked to leave the session or facility and may be prohibited from future Annual Meeting and Codeathon attendance.

I would like to donate my time, talent and/or treasure to the Codeathon. How should the codeathon organizers be contacted?
Please use the Eventbrite "Contact the Organizer" Button.

Our organization would like to be a sponsor. How can we get more information?
Please use the Eventbrite "Contact the Organizer" Button.

Are there Volunteer Opportunities?
Yes! Please use the Eventbrite "Contact the Organizer" Button.

It is great that there is no cost to attend the APHA Codeathon! Is there a local charity to which I can contribute to "Pay-it-Forward"?
Yes. This year's charity is Groundwork Lawrence.
Learn More: HelpUsHelpThem
Do I have to bring my printed ticket to the event?
Yes.

Other Questions?
Please use the Eventbrite "Contact the Organizer" Button.