APGC November Program featuring Alan F. Rothschild, Jr., Esq.
Description
November 17th Program Featuring Alan F. Rothschild, Jr., Esq.

Program Topic: Gift Agreements - Drafting to Stand the Test of Time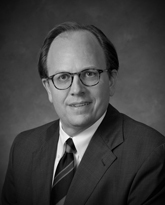 Alan F. Rothschild, Jr., Esq.
Partner, Hatcher Stubbs
Alan Rothschild has practiced estate planning, taxation and general business law with Hatcher Stubbs for over 29 years. In the estate planning area, Alan works with individuals and their advisors to design estate plans that effectively address each family's unique tax and personal needs. Much of his work in this area focuses on successful strategies for multi-generational wealth succession planning, including the transition of family businesses and family lands to future generations.
Alan also has extensive experience advising clients on the design and implementation of thoughtful and effective charitable gifts – both while the client is in life, through techniques such as private foundations, donor-advised funds, conservation easements and charitable trusts, and at death, through their wills and testamentary trusts. Alan is an Adjunct Professor at the University of Miami School of Law, where he teaches a course in the Masters of Law program on Charitable Giving.
A substantial part of Alan's practice is dedicated to the formation and on-going representation of tax exempt organizations throughout the southeastern United States. Representative clients include family foundations, community foundations, university-related foundations, and regional non-profits in the areas of social service, cultural arts, and education.
Probate and estate administration also constitute an important part of Alan's practice. This includes the representation of individual beneficiaries, executors and trustees, as well as representing corporate fiduciaries in the probate and administration of estates and the ongoing administration of trusts. Alan also has significant experience resolving tax audits, estate disputes and dealing with the challenges of an aging population, including guardianships, conservatorships, and health-care decision making.
In his general business and tax practice, Alan works closely with other lawyers and paralegals at Hatcher Stubbs in counseling West Georgia and East Alabama businesses and health care organizations on general operational matters, including entity selection, tax compliance, acquisitions and sales, employment and contract matters.
Alan is past Chair of both the State Bar of Georgia's Fiduciary Law Section and the American Bar Association's Section of Real Property, Trust & Estate Law. He presently serves on the Advisory Committee of the Heckerling Institute on Estate Planning and on the Board of Trustees of the Southern Federal Tax Institute. Alan has served on numerous community and charitable boards throughout his legal career, including The Greater Columbus, Georgia Chamber of Commerce, Columbus State University Foundation, Columbus Museum, Georgia Museum of Art, Georgia Humanities Council, Georgia Trust for Historic Preservation, The Mildred Miller Fort Foundation, and The Walter Allen Richards Foundation.