APF FIRST FRIDAY w/ VALEE (live) + TRAPMONEYBENNY + LAKIM at 1015 FOLSOM
When and where
Location
1015 Folsom St San Francisco, CA 94103
Description
DJ Dials, Another Party Fam & 1015 Folsom
APF FIRST FRIDAY
w/
VALEE (live)
Kanye West's most recent signing to GOOD MUSIC has put the rap game on tilt with his slow, infectious flows on hits like "Womp Womp" & "About U"
TRAPMONEYBENNY
Cardi B's DJ & super-producer behind your favorite summer anthem --> "In My Feelings" by DRAKE
LAKIM
Soulection's LA producer LAKIM is a staple at every party

+++++
APF DJs



Friday February 1st / 10pm - 3am / 21+
---
Valee
Valee Taylor, known as Valee (pronounced vuh-LAY), is an American rapper known for his mixtape 1988 which got him signed to Kanye West's record label GOOD Music.
Valee - Womp Womp ft. Jeremih
Plays: 1,689,376
---
TRAPMONEYBENNY Twitter
Soundcloud
"In My Feelings" was produced by Cleveland, Ohio beat maker TrapMoneyBenny, who is known for collaborating with acts like Key! and Chief Keef.
Drake - In My Feelings (Prod. By TrapMoneyBenny)
Plays: 174,739,552
---
LAKIM
Hailing from Lynchburg, Virginia, LAKIM has steadily made a name for himself in the electronic scene. Bridging the gap between dance and hip-hop with style and finesse, his sound is an ever-shifting blend of crisp drum patterns, dreamy synths, and lush vocal chops. LAKIM really started to make waves in 2012, when his stellar remixing skills caught the attention of renowned forward-thinking beat collective, Soulection. He is well known for his EP, Esoteric, which he released in 2012 as Soulection's 15th project. Following its release, Soulection wrote that the EP "not only displays his growth as an artist, but also implements his signature style of chopping dusty soul records into the undeniable form of Bass music that has been dominating the world's sound of tomorrow."

Since then, he has continued to expand and evolve his style over multiple featured releases with the label and successful collaborations with fellow Soulection artists like Mr. Carmack and Esta. He's turned a song into a movement, been the focus of the first Soulection White Label, and stayed on the tips of tongues with his remixes of popular artists and upcoming producers. Since the release of his first full-length album, This is Her, in 2014, LAKIM has released several new DJ sets and remixes, including his remix of Janet Jackson's "BURNITUP!" featuring Missy Elliot and Banks' official remix to her 2016 single, "Fuck with Myself." He has also further developed his production credits, including Cousin Stizz's "Reup and Bake" from his mixtape, Monda. LAKIM brings a truly unique sound to the table and his energetic live performance is not one to be missed.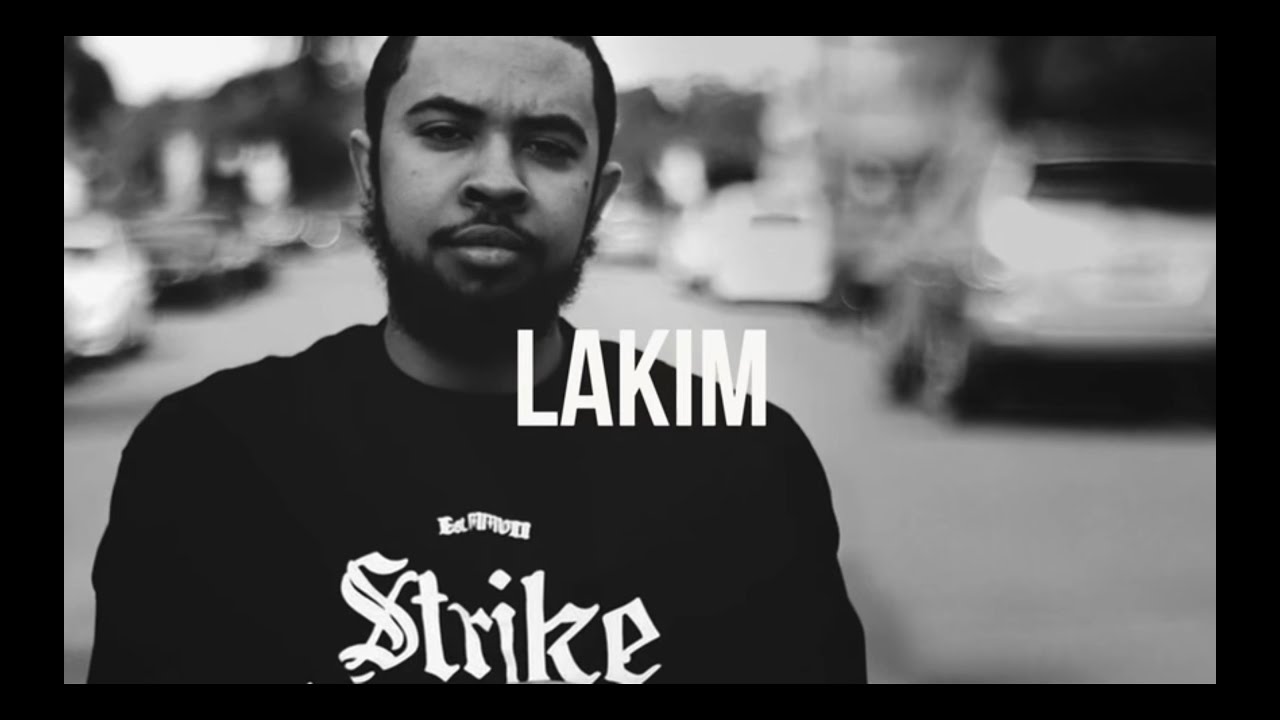 Lakim Ray-Ban x Boiler Room 012 DJ Set
Plays: 55,309
---

Tickets: After purchasing a ticket through Eventbrite, you will receive an email with your tickets attached as a PDF. Please PRINT out your tickets and bring them with you on the night of the event. By purchasing a ticket you agree to receive periodic email communication from 1015 Folsom. Presale tickets must be redeemed by 1:30am.

All events are 21+ | Please bring valid identification | NO REFUNDS