Description

With Apple's recent announcement regarding the discontinuation of Aperture, now is a great time to see if Adobe Lightroom is a good fit for your photographic needs.

One of the big questions is around migration and in this session, Elaine will demonstrate the process live. She will show several ways to achieve the transition and discuss the relative merits of each.

From the planning and preparation through data transfer to finessing the final migration, Elaine will cover best practices for the whole process to make your transition as painless as possible.

Come along, bring your questions and watch the magic happen.

Date: 13 November 2014
The start time is 8:00PM GMT. Click here to see the start and end time in other locations.
The webinar is online.

It couldn't be easier to attend this webinar!
You can attend via a computer (PC or Mac) - all you need is a browser that supports a modern version of the Flash Player, or a mobile device (iPad, iPhone, iPod Touch or Android) using the FREE Adobe Connect Mobile app. You can download the Connect Mobile app from the iTunes Store or The Android Marketplace.
There's no need to have access to a telephone as the audio is delivered straight to your computer or device.
Once you've registered we'll send you an email with all the information you need to attend.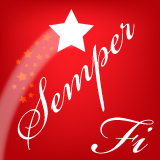 Elaine Giles is an experienced IT trainer, creative designer, technology consultant and podcaster. She specialises in slide design and visual communications.
Here's some comments from previous webinars:
"Elaine provides informative, engaging and cutting-edge presentations about all things technology and IT training related. It's always a pleasure to be able to attend an event at which she's presenting."
"Thanks Elaine, that was a truly inspiring presentation"
"I'm off to put into practice what Elaine has just shown me, though if I can achieve just 1% of that I'll be happy"
"Just one hour with Elaine helped me to turn a dull presentation into one which helped me to win a major new contract for my company - thanks ever so much Elaine!"