APCPAA Business Advisor Networking, Development, & Community Impact Conf
Description
Registration Extended. Order Tickets Today!
3-in-1 Business Advisor Conference! Invest your time to Build Valuable Business Development Connections, Earn CE & MCLE Course Credits, and Join Our Keynote Community Impact Panel!
For larger flyer, see: http://www.asiancpa.org/upcoming-events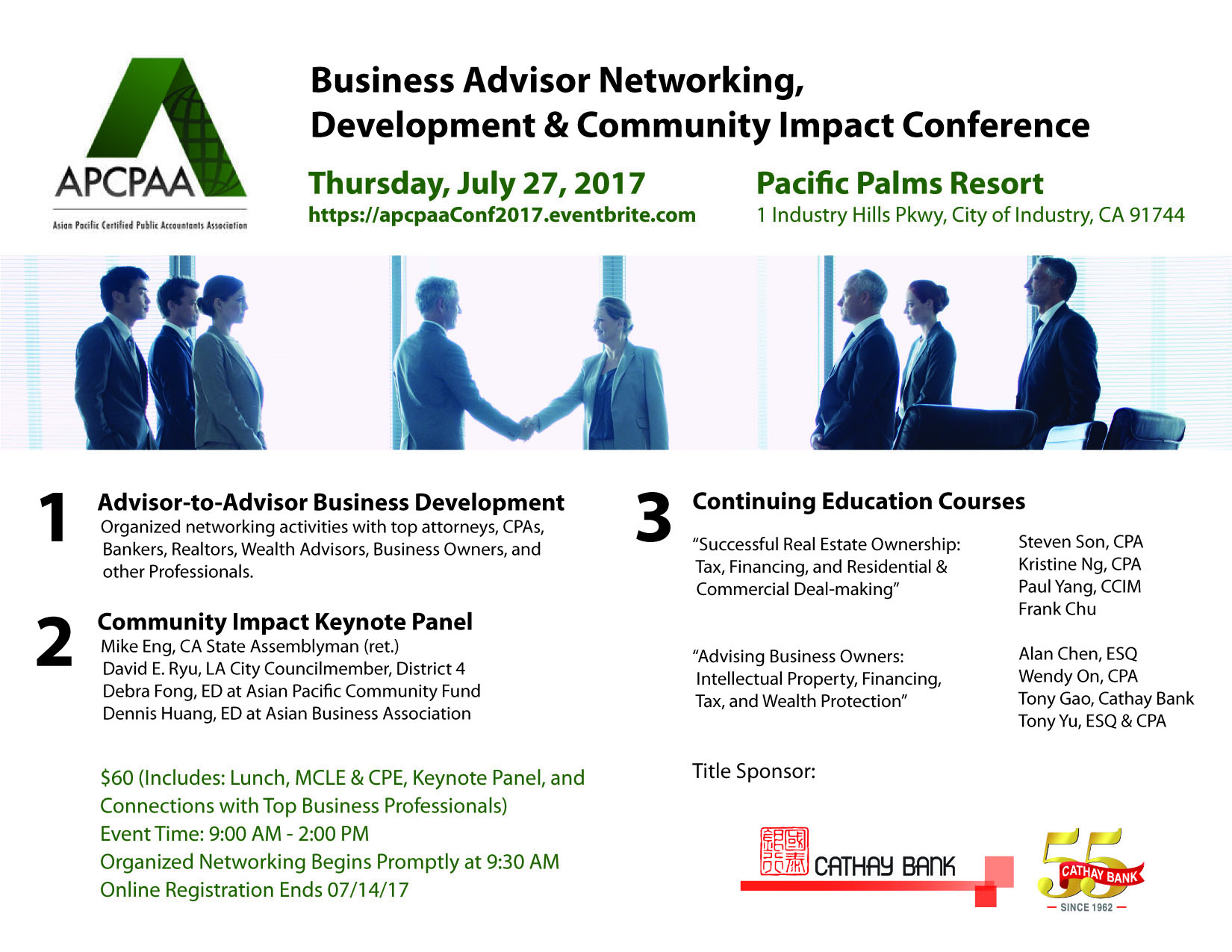 1. Advisor-to-Advisor Business Development
Organized networking activities with top Attorneys, CPAs, Bankers, Realtors, Wealth Advisors, Business Owners, and other Professionals.
2. Community Impact Keynote Panel
Mike Eng, CA State Assemblyman (ret.)
David E. Ryu, LA City Councilmember, District 4
Debra Fong, Asian Pacific Community Fund Executive Director
Dennis Huang, Asian Business Association Executive Director
3. Continuing Education Courses
"Successful Real Estate Ownership: Tax, Financing, and Residential & Commercial Deal-making"
Steven Son, CPA; Kristine Ng, CPA; Paul Yang, CCIM; Frank Chu
"Advising Business Owners: Intellectual Property, Financing, Tax, and Wealth Protection".
Alan Chen, ESQ, Wendy on, CPA; Tony Gao; Tony Yu, ESQ & CPA