Apartment Internet Marketing Conference 2013

Monday, April 29, 2013 at 1:00 PM

-

Wednesday, May 1, 2013 at 12:00 PM (PDT)
Event Details
AIM 2013 will be all-different.  We'll return to the roots of much of the audience and focus on the creative side of marketing.  We will assemble expert presenters who can present the best in thinking about design, creative presentation, media and ethnography to attract, retain and interact with rental residents and prospects.
 The theme of the 2013 conference will revolve around design and the "soft" or non-quantitative arts of marketing.  We'll get back to basics and look at how to harness aesthetics and creativity in pursuit of a winning presentation that attracts customers.  We'll look at design topics from a web perspective and with the benefit of all of the quantitative analytics that have been developed for online marketing over the past decade.
Who Comes?
The conference is oriented towards four primary types of apartment industry executives:
Marketing executives from owner/manager firms;
Senior operational/management executives;
Multifamily asset and portfolio managers;
COOs and CEOs of companies that operate apartments
AIM is open exclusively to employees of firms that own and manage apartments, student housing, senior housing and our sponsors.
What Do Attendees Learn?
AIM is results-driven.  It's a business-to-consumer marketing summit that highlights the return on investment in marketing initiatives and campaigns.  Attendees come to learn how to improve their performance – and drive more informed, engaged traffic and convert them. 
Who Speaks?
Our speakers come from within and outside the apartment industry.  They present and discuss a range of topics that make the wide world of web marketing accessible to busy industry managers.
Who Sponsors?
Along with outstanding sessions, the conference is sponsored by the leading marketing, software, online service firms in the multifamily industry. AIM is the single place to meet and learn from with the expert service providers who power the resident experience on behalf of property owners and managers.
When and Where?
AIM 2013 will be held from April 29 - May 1, 2013 at the very awesome Hyatt Regency Huntington Beach Resort and Spa.  The hotel is on the Pacific Coast Highway, overlooking the beach.  It's rated 4.0 stars on TripAdvisor and Yelp and is beloved by previous AIM Conference attendees. Our discounted room rate is just $219 per night (it's currently  $305 online.)  Attendees can take a $25 cab ride from Orange County's John Wayne Airport or cab/shuttle from Long Beach or LAX. 
Why Attend?
AIM is the most focused industry education event that focuses on generating incremental rental revenue.  The return on investment for most attendees is immediate and measurable.
AIM features great, well-prepared speakers who share knowledge and aren't marketing themselves or their products.
 
AIM is a bargain – comparable conferences for the general market cost $1,400 – $2,300.  AIM is just $795 (and $595 for earlybird attendees who register in 2012.)
 
AIM features the best networking opportunities for marketers and operations executives.  The peer-group problem-solving and interaction is unmatched.
 
The content is fresh every year.  AIM grows in sophistication as its attendees' knowledge of the internet deepens. If you attended in 2009, you won't recognize most of the content and best practices being discussed.
 
It's fun.  
AIM gathers together some of the most creative, engaging people in the multifamily business.  We're proud of the great energy this group!
We hope to see you there! For more information, please visit http://aimconf.com.
When & Where
21500 Pacific Coast Highway
Huntington Beach, 92648


Monday, April 29, 2013 at 1:00 PM

-

Wednesday, May 1, 2013 at 12:00 PM (PDT)
Add to my calendar
Organizer
Joshua Tree Conference Group
Joshua Tree Conference Group produces targeted executive educational events for the apartment industry.  Our model is to present the most relevant content that helps our apartment industry attendees grow their business and improve their professional skills quickly. We only feature expert speakers and presenters who can present in-depth information about a topic – and without self promotion.  Presenting opportunities are never awarded based on sponsorship or paid placement.
 Our multifamily educational conferences include: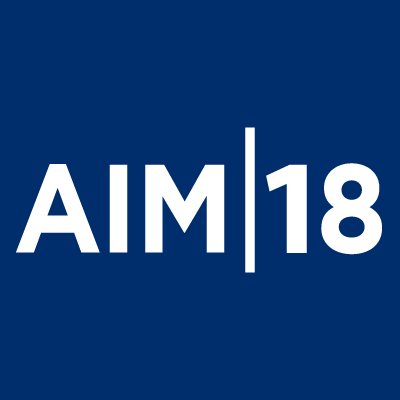 The Apartment Internet Marketing Conference is the apartment industry's only event dedicated solely to marketing, pricing and all of the technology efforts around the customer experience of the prospective renter. JTCG has produced the AIM Conference since 2008.  The 2017 conference featured approximately 560 attendees.The 2018 AIM Conference will be held May 6-9 at the Hyatt Regency Huntington Beach Resort and Spa. More information at aimconf.com.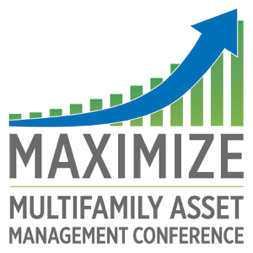 MAXIMIZE - The multifamily industry's first event centering on education around revenue management, expense management, utility optimization and risk management strategies for portfolio owners. The conference is a joint venture of theNational Apartment Associationand JTCG. The 2018 conference will be held October 1-3 at the Omni La Costa Resort & Spa in Carlsbad, CA. More information can be found at www.naahq.org/maximize-conference.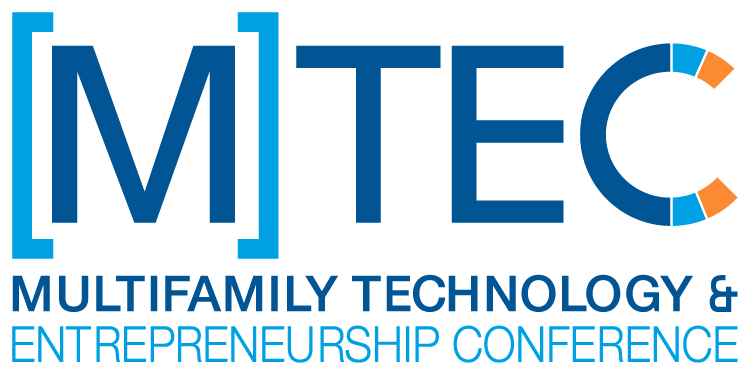 The Multifamily Technology and Entrepreneurship Conference is the only educational event dedicated to helping multifamily suppliers refine their online business strategies to successfully reach target customers. The 2018 conference will be held at the Mission Bay Conference Center on March 7-8, 2018.  For more information visit: www.multifamilytech.org.
Joshua Tree Conference Group is owned and operated by Executive Producer Steve Lefkovits.
Apartment Internet Marketing Conference 2013