Apartment Internet Marketing Conference 2012

Wednesday, April 25, 2012 at 2:00 PM

-

Friday, April 27, 2012 at 12:00 PM (MDT)
Event Details
Customer First
AIM 2012 will feature actionable, instructional, cutting-edge information about the evolving uses of internet marketing to attract, retain and interact with rental residents and prospects.  

The theme of the 2012 conference is Customer First.  This year's conference will teach how to create a great prospect and resident experience online.  Among the wide range of topics, presenters will have a common thread of putting ideas and initiatives into the customer's context and how their many "touches" lead up to a fixed impression of a property or brand.  

Who Comes?

The conference is oriented towards four primary types of leaders in the apartment industry:

- Marketing executives from owner/manager firms;
- Senior operational/management executives;
- Multifamily asset and portfolio managers;
- COOs and CEOs of companies that operate apartments

AIM is open exclusively to employees of firms that own and manage apartments, student housing, senior housing and our sponsors.


What Do Attendees Learn?

AIM is results-driven.  It's a business-to-consumer marketing summit that highlights the return on investment in marketing initiatives and campaigns.  Attendees come to learn how to improve their performance - and drive more informed, engaged traffic and convert them.  This year's topics will include:

- Improving the mobile shopper experience
- Sophisticated marketing analytics
- Pro-active reputation management
- Customer service through social engagement
- Ethnography - the science of a great web experience
- Referral marketing programs that work
- Predictive analytics
- Campaign plans for lease-ups
- Marketing research updates
- Connecting sales to marketing
- The next wave of marketing technology
- The online lease transaction made perfect
- Options in video marketing - different ways to leverage video
- and many more!

Who Speaks?

Our speakers come from within and outside the apartment industry.  They present and discuss a range of topics that make the wide world of web marketing accessible to busy industry managers.

Who Sponsors?

Along with outstanding sessions, the conference is sponsored by the leading marketing, software, online service firms in the multifamily industry. AIM is the single place to meet and learn from with the expert service providers who power the resident experience on behalf of property owners and managers.

When and Where?

AIM 2012 will be held from April 25-27, 2012 at the Sheraton Phoenix Downtown located at 340 North 3rd Street, Phoenix, AZ.  This luxurious, highly-rated (4.5 stars on TripAdvisor and Yelp) destination will provide a comfortable meeting venue. The hotel is seven miles from convenient Phoenix Sky Harbor Airport.  Attendees can ride the Phoenix light rail train from the airport to the hotel for $1.75 (or a cab or Super Shuttle.)

Why Attend?

- AIM is the most focused industry education event that focuses on generating incremental rental revenue.  The return on investment for most attendees is immediate and measurable.

- AIM features great, well-prepared speakers who share knowledge and aren't marketing themselves or their products.

- AIM is a bargain - comparable conferences for the general market cost $1,400 - $2,300.  AIM is just $695 (and $595 for earlybird attendees)

- AIM features the best networking opportunities for marketers and operations executives.  The peer-group problem-solving and interaction is unmatched.

- The content is fresh every year.  AIM grows in sophistication as its attendees' knowledge of the internet deepens. If you attended in 2009, you won't recognize most of the content and best practices being discussed.

- It's fun.  AIM gathers together some of the most creative, engaging people in the multifamily business.  We're proud of the great energy this group
When & Where

Sheraton Phoenix Downtown
340 North Srd St
Phoenix, AZ 85004


Wednesday, April 25, 2012 at 2:00 PM

-

Friday, April 27, 2012 at 12:00 PM (MDT)
Add to my calendar
Organizer
Joshua Tree Conference Group
Joshua Tree Conference Group produces targeted executive educational events for the apartment industry.  Our model is to present the most relevant content that helps our apartment industry attendees grow their business and improve their professional skills quickly. We only feature expert speakers and presenters who can present in-depth information about a topic – and without self promotion.  Presenting opportunities are never awarded based on sponsorship or paid placement.
 Our multifamily educational conferences include: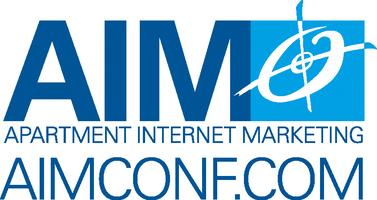 The Apartment Internet Marketing Conference is the apartment industry's only event dedicated solely to marketing, pricing and all of the technology efforts around the customer experience of the prospective renter. JTCG has produced the AIM Conference since 2008.  The 2015 conference featured approximately 560 attendees.The 2016 AIM Conference will be held May 1-4 at the Hyatt Regency Huntington Beach Resort and Spa. More information at aimconf.com.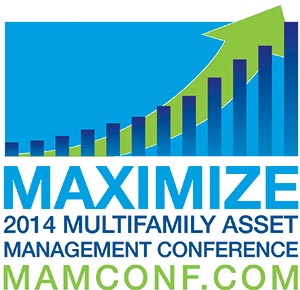 The Apartment Revenue Management Conference is now the Multifamily Asset Management Conference - the multifamily industry's first event centering on education around revenue management, expense management, utility optimization and risk management strategies for portfolio owners. The conference is a joint venture of the National Apartment Association and JTCG. The 2014 conference was held October 13-15 at the Omni Amelia Island, Florida.  More information may be found at mamconf.com.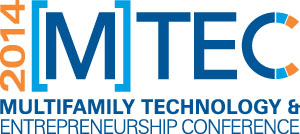 The Multifamily Technology and Entrepreneurship Conference is the only educational event dedicated to helping multifamily suppliers refine their online business strategies to successfully reach target customers. The 2016 conference will be held at the InterContinental San Francisco prior to NAA in San Francisco, CA June 14-15, 2016.
Joshua Tree Conference Group is owned and operated by Executive Producer Steve Lefkovits.
Apartment Internet Marketing Conference 2012