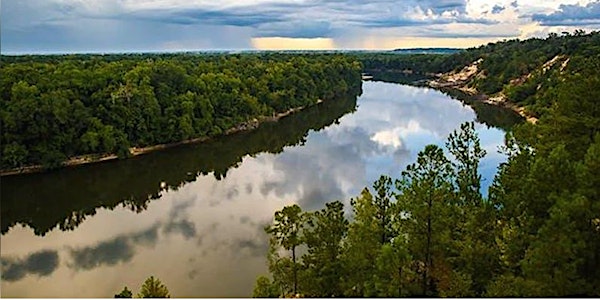 Multiple dates
Apalachicola River & Floodplain Workshop 2023
Learn how the river and floodplain work together to create thriving ecosystems.
By Apalachicola National Estuarine Research Reserve
Date and time
January 27 · 12:30pm - April 7 · 4pm EST
Location
Apalachicola National Estuarine Research Reserve Nature Center 108 Island Drive Eastpoint, FL 32328
About this event
The Apalachicola River has been called "the Lifeblood of the Bay." Freshwater from the river mixes with salty gulf creating Apalachicola Bay, one of the most pristine and productive estuaries in the country. The river has always played an important role in Apalachicola's history and it is vital to our lives today. It is also a significant resource for the state of Florida, and its freshwater flow is critical to the health and productivity of the Gulf of Mexico.
Participants will learn about the ecology, culture, and history of the Apalachicola River and floodplain, as well as come to appreciate the impact interstate relationships play in the control of the river. After the in-class portion, participants will embark on a journey up the river aboard the ANERR research vessel Henry Lee to get an up-close look at some of the floodplain ecosystems and distributaries of the river.
This class is intended for adult education purposes, so we kindly ask that people registering be 16 years or older.
Tickets for the class are free but must be claimed in advance by clicking the button in the upper right corner. If you have any further questions, please do not hesitate to get in touch with either Anita Grove at (850) 670-7708 or by email at Anita.Grove@FloridaDEP.gov or Alicia Bruno (850)670-7710 Alicia.Bruno@FloridaDep.gov.