APAGS on the Road! What You Didn't Learn in School: A Half-Day Workshop
Description
APAGS on the Road! What You Didn't Learn in School: A Half-Day Workshop for psychology graduate students and ECPs
APA is thrilled to visit Boston and meet grad students and early career psychologists! We have assembled a fast-paced, information-packed half-day of sessions to round out your training with useful skills to thrive in work and life.
Prices: $15 (APA members by 11/8); $20 (Non-members by 11/8). Includes Continental breakfast and networking lunch. The price will be $25 on-site for both members & non-members. Space is limited so reserve your seat today.
The American Psychological Association of Graduate Students will be in your neighborhood. Several influential speakers will share their knowledge and expertise on a range of topics that impact psychology students. Through engaging panel discussions, breakout sessions, and Q&As, participants will walk away with knowledge and connections to grow in their career path.
Agenda:
A. Arrive between 8:00 and 9:00am

Enjoy coffee and pastries, settle in, browse APA resources, and meet someone new.
B. APA and You
We will cover APA member resources for graduate students and early career psychologists; leadership development opportunities; where to find mentors and networks; and APA's strategic focus in the next few years.
C. Choose a 90 minute Career Path Breakout Session
The Nuts and Bolts of Starting a Private Practice Evaluating when you are ready to take the plunge; planning your first steps; marketing and positioning yourself; securing a location; managing the business side and start-up costs; and more.
Reviewing, Publishing, and Preparing for an Academic Job Search Managing multiple writing projects; becoming a journal reviewer; making use of peer-review; evaluating the right future home for your professorial career; preparing your applications and job talks; and more.
D. Take Charge of Your Student Loans
We will cover APA data about employment, salaries, and student debt; ins and outs of Public Service Loan Forgiveness and other repayment programs; and financial literacy tips in areas such as budgeting, saving, and managing debt.
E. Networking Lunch
Food will be provided.
F. Social Media for the Emerging Professional
Lessons from everyday psychologists making exemplary use of social media; where, why, and how to establish your brand.
G. Adjourn at 1:00pm.
About the speakers:
Robert Graceffo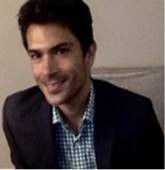 Rob earned a PhD in clinical psychology from the University of Toledo in 2015. He completed pre-doctoral and post-doctoral training through Harvard Medical School (HMS) programs at Beth Israel Deaconess Medical Center/Massachusetts Mental Health Center and Cambridge Health Alliance (CHA), respectively. Upon finishing post-doc, Rob began working as staff at CHA and joined the faculty at HMS as an instructor. Currently, he is in private practice full-time, and continues to supervise psychology trainees at CHA. As a practitioner, Rob uses an approach that draws on psychodynamic and humanistic theories, but he is also trained in DBT and CBT modalities.
Megan Sumeracki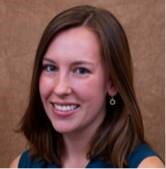 Megan Sumeracki (formerly Smith) is an Assistant Professor at Rhode Island College. She received her Master's in Experimental Psychology at Washington University in St. Louis and her PhD in Cognitive Psychology from Purdue University. As a graduate student, Megan was involved in APAGS governance. She was a member and then chair of the APAGS Science Committee, and was a part of the team who developed the APA Journal Translational Issues in Psychological Science (TPS). Megan studies human learning and memory, specifically applying the science of learning in educational contexts. Her research focuses on retrieval-based learning strategies, and the way retrieval can improve meaningful learning. Megan's work has been published in journals such as Journal of Experimental Psychology: Learning, Memory, & Cognition, and Applied Cognitive Psychology.
David Zelaya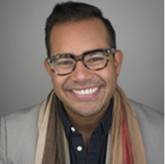 David Zelaya, Ph.D. is an assistant professor of psychology at Merrimack College and research fellow at Harvard Medical School in the department of psychiatry at Cambridge Hospital. He received his doctoral degree in counseling psychology from Georgia State University. His research focuses on addressing health disparities among individuals living at the "margins of the margins" (e.g., women of color, sexual and gender minority people of color, people of color living with HIV), whose experiences have been underrepresented and overlooked due to intersectional invisibility. Clinically, he is interested in Latinx Spanish speaking populations. He is actively involved with Society of Counseling Psychology and is the recipient of numerous social justice awards.
Monica O'Neal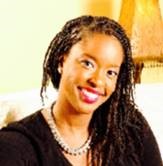 Clinical Psychologist Dr. Monica O'Neal graduated from The George Washington University's Department of Professional Clinical Psychology. She completed her postdoctoral fellowship at Harvard Medical School's Division of Psychology in the Program for Psychotherapy at the Cambridge Hospital. She also is a Lecturer in Harvard Medical School, and previously served as a staff psychologist with Harvard University's Health Services for nearly five years, and with Boston's historic Home for Little Wanderers for 3 years. Dr. O'Neal currently maintains a thriving private practice in the Back Bay of Boston, where she specializes in the treatment of adults with mood disorders, binge-eating disorders, body image, trauma, women's issues, multicultural issues, attachment, relationships, and interpersonal issues.
Eddy Ameen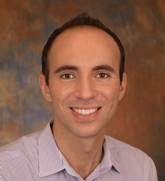 Dr. Eddy Ameen serves as the associate executive director of Early Career and Graduate Student Affairs at APA. This unit is APA's hub for 40,000 emerging leaders in psychology. Through its two offices, Dr. Ameen represents graduate students and early career constituents in important conversations and policy matters, and creates resources to promote their personal and professional development. He has been with APA since 2011, previously the Assistant Director of APAGS and the director of the Office on ECPs. He graduated from Northwestern University with a Bachelor's degree in Psychology, Boston College with a Master's in Mental Health Counseling, and University of Miami with a PhD in Counseling Psychology. Outside of his work at APA, Dr. Ameen is the board co-chair of StandUp For Kids, a national homeless youth organization which provides street outreach and other youth services in 18 cities across the US. He formerly led a DC-based LGBTQ youth advocacy coalition. Additionally, he conducts pro bono evaluations for asylum seekers with Physicians for Human Rights.