About this Event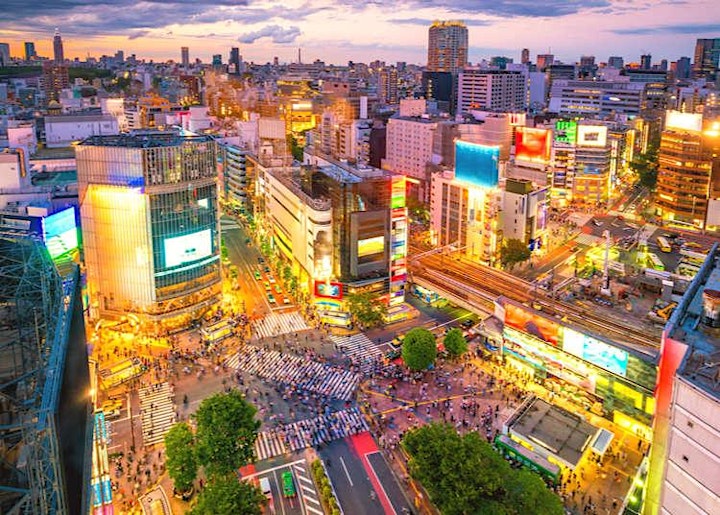 Prebid.org invites you to attend a Prebid Meetup and Leadership Summit in Tokyo on February 20, 2020. There will be real-time translation services provided for English and Japanese speakers.
2:30 pm - 3:00 pm: Registration
3:00 pm - 5:30 pm: Presentations
5:30 pm - 7:00 pm: Networking with appetizers and drinks
Space is limited, so register now to reserve your spot!
Location
The Trunk Hotel is a boutique hotel located in the heart of Tokyo's lively Shibuya district. The neighborhood of Shibuya itself is considered the center of Tokyo's youth culture, with an abundance of traditional Izakaya gastropubs, karaoke venues, arcades, restaurants, boutique stores, manga cafés, and art galleries.
What To Expect
Prebid.org was founded over two years ago, a milestone marked by its growing publisher adoption and vibrant community. The Prebid Meetup and Leadership Summit is an educational event including overviews, deep dives and conversations about Prebid, its evolution, roadmap and vision. It's a chance to get key insights on the latest Prebid solutions and how they work for different kinds of publishers. Here are a few things you can expect from this event:
Insights from member organizations and premium publishers into current best practices and future plans for Prebid
Panel discussions on the expansion of header bidding into emerging formats, such as video and native
Networking opportunities for publishers and Prebid members
And more!
--------
Prebid.orgより、2020年2月20日に東京で開催されるPrebid Meetup and Leadership Summitにご招待します。
英語と日本語のスピーカー向けにリアルタイムの翻訳サービスが提供されます。
2:30 pm - 3:00 pm: 受付
3:00 pm - 5:30 pm: プレゼンテーション
5:30 pm - 7:00 pm: ネットワーキング(軽食と飲み物)
席数には制限がございますので、お早めにご登録をお願いいたします。
開催場所
トランクホテルは、東京の活気あるエリア、渋谷に位置するブティックホテルです。渋谷には、居酒屋、カラオケ、アーケード、レストラン、ブティック、マンガカフェ、アートギャラリーなどが立ち並び、東京の若者文化の中心地と考えられています。
このイベントで得られること
Prebid.orgは2年以上前に設立されました。これは、パブリッシャーによるPrebidの採用と活気に満ちたコミュニティの成長を示す節目となりました。 The Prebid Meetup and Leadership Summitは、Prebidのその進化、ロードマップ、ビジョン関する概要、詳細、コミュニケーションを啓蒙するためのイベントです。また、最新のPrebidソリューションとそれらが、それらを導入したさまざまなパブリッシャーの事例をご紹介し、重要なインサイトを得られる機会を提供します。
このイベントから得られることは、以下となります。
•組織メンバーおよびプレミアムパブリッシャーからの、Prebidの現在のベストプラクティスと将来の計画に対するインサイト
•動画やネイティブなどの新しいフォーマットへのヘッダー入札の拡張に関するパネルディスカッション
•パブリッシャーとPrebidメンバーとのネットワーキングの機会
・その他