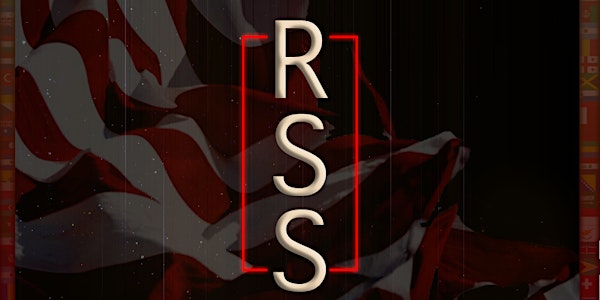 APA Division 19: 2022 Virtual Regional Research Symposia Series
APA Division 19 Society for Military Psychology: Regional Research Symposia Series
About this event
 "Military Psychology: A World of Opportunities"
Welcome to the Society for Military Psychology-Adler University Regional Research Symposia Series.  This year's Division 19 theme is "Military Psychology: A World of Opportunities" More than ever, the field of Military Psychology is paving the way in the areas of cutting edge research, advocacy, evidence-based interventions, and organizational change
Wednesday, November 9th, 2022 (CST)
https://adler.zoom.us/j/91639353545
8:00- 8:30A - Introductions: APA & D19 Leadership
8:30- 9:30A - Military Psychology Advocacy 101 (1 CE)
9:30- 11:30A - Ukrainian psychologists about war, courage, and overcoming (2 CE)
11:30- 12:00P- Break/Poster Presentations
12:00-1:00P- The Afghanistan Withdrawal: Meeting the MH needs of Volunteers and Afghans (1 CE)
1:00- 2:00P- Serving Outside of the Box: Creative Interventions and Training Opportunities (1 CE)
2:00-3:00P- APA Division 19 Ukraine Support (1 CE)
3:00-4:00P- Veteran Resources hosted by Road Home Program at RUSH & Travis Manion Foundation
4:00-4:30P- Mindfulness
Thursday, November 10th, 2022 (CST)
https://adler.zoom.us/j/99279768611
9:00-10:00A- SLP Presentation
10:00- 11:00A- Correlates of Traumatic Events in Military Populations (1 CE)
11:00-12:00P- Stigma about Mental Health (1 CE)
12:00-1:00P- Innovations in Treatment for Veterans and Caregiver (1 CE)
1:00- 1:30P- Break / Poster Presentations
1:30- 3:00P- Prescriptive Authority (1.5 CEs)
3:00-5:00P- Reframing Spiritual Fitness: Tools and Strategies for Inclusive Practice (2 CEs)
5:00-5:30P- SLP Presentation Q&A
Friday, November 11th, 2022 (CST)
https://adler.zoom.us/j/96016530981
9:00-12:00P- Trinity College at Dublin University (3 CEs)
Military Mothers who Deploy: A Systematic Review
Mental Health and Resilience in the Irish Defence Forces during the COVID-19 Global Pandemic.
Factors Influencing the Salience of Military/Veteran Identity Post Discharge: A Scoping Review
Military ACEs: Ex-servicemen's Experience of Military Discharge and its Impact on Their Sense of Identity
The Role of Attachment in Post-Deployment Relationship Functioning in Military Couples: A Literature Review
The Impact of Military Peacekeeping on Mental Health: The Role of Attachment in Adjustment to Operational Deployment.
An Exploration of Constructions of Masculinity in UK Veterans with PTSD; An Interpretative Phenomenological Study.
12:00- 1:00P- Shannon Kent Memorial
1:00- 2:00P- Senior Leadership Panel Discussion (1 CE)
2:00- 4:00P- Tripler Army Medical Center Panel (2 CE)
Inclusivity and Inclusion in the Department of Defense
Forensic Evaluations in Military and Civilian Courts
Combat and Operational Stress Control in the Prolonged Field Care
4:00-4:30P- Mindfulness
Closing Remarks from Planning Committee